'Hoos remain in seventh place at Mason Rudolph Championship
Courtesy UVA Media Relations
The Virginia men's golf team remained in seventh place after the second round of Vanderbilt's Mason Rudolph Championship on Saturday. The Cavaliers shot 1-over 285 for the second consecutive day for a 36-hole total of 2-over 570. The host Commodores shot 14-under 270 to continue to lead the 15-team field at 32-under 536.
UVA freshman Deven Patel continues to lead the team, finishing the second round in 10th place at 4-under 138. He shot 1-under 70 during the second round. Sophomore George Duangmanee had the team's best second-round performance, shooting 4-under 67. Duangmanee improved to 21st place at 2-under 140.
Both Pietro Bovari and Chris Fosdick shot 3-over 74 during the second round. Bovari is in 47th place at 144 while Fosdick is 75th at 150. Grayson Wotnosky shot 78 and is 80th at 152. Jaron Leasure, competing as an individual, posted a round of 81 and is in 87th place at 166.
Sunday's third round is slated to begin at 7:30 a.m. The Cavaliers will be paired with Mississippi State and Louisiana Tech during the third round. Live scoring is online at Golfstat.com.
Mason Rudolph Championship
Vanderbilt Legends Club
Franklin, Tenn.
Par 71, 7,100 yards
Second Round Results
Team Results
Vanderbilt             266-270-536
Liberty                277-271-548
Tennessee              275-280-555
Middle Tennessee State 276-282-558
Ohio State             282-278-560
Cincinnati             278-285-563
Virginia               285-285-570
Mississippi State      285-285-570
Louisiana Tech         286-286-572
Ball State             285-288-573
Santa Clara            289-285-574
Memphis                291-285-576
West Virginia          292-284-576
Western Kentucky       290-290-580
Kennesaw State         296-285-581
Individual Leaders
Cole Sherwood, Vanderbilt         63-67-130
Reid Davenport, Vanderbilt        68-66-134
Jonathan Yaun, Liberty            67-67-134
Virginia Results
Deven Patel        68-70-138
George Duangmanee  73-67-140
Pietro Bovari      70-74-144
Chris Fosdick      76-74-150
Grayson Wotnosky   74-78-152
Jaron Leasure*     85-81-166
* Competing as an individual
Support JerryRatcliffe.com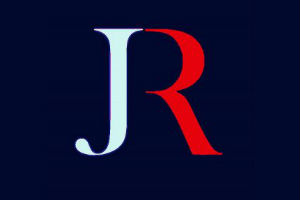 Make a one-time or recurring gift to support JerryRatcliffe.com online below. Your gift is not tax-deductible. Thank you for your support of JerryRatcliffe.com and the "Jerry Ratcliffe Show" podcast!