'Hoos Tied For Second After 36 Holes At ACC Championships
Courtesy UVA Sports Media Relations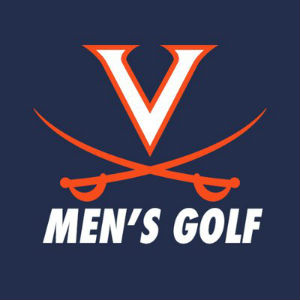 The Virginia men's golf team is tied for second place following 36 holes of play Thursday at the Old North State Club in New London, N.C. Due to the threat of inclement weather on Friday, the tournament's format was altered to feature two rounds Thursday. Play resumes Saturday with the final round.
No. 8 Georgia Tech leads the 12-team field at 30-under 546. UVA is tied for second place at 13-under 563 with No. 9 Duke and No. 22 Florida State.
The Cavaliers posted rounds of 10-under 278 and 3-under 285.
Freshman David Morgan led UVA by shooting 8-under 136 and finished the day in third place. He posted rounds of 5-under 67 and 3-under 69. He got off to a fast start, playing his opening nine holes at 5-under par.
Senior Thomas Walsh, the 2018 ACC individual champion, is in sixth place at 5-under 139. He shot rounds of 69 and 70. Senior Ashton Poole is in 28th place at 1-over 145. Poole shot 71 during the morning round and 74 in the afternoon. Junior Andrew Orischak is in 40th place at 146 after shooting 1-over 73 in both rounds.
UVA sophomore Jimmie Massie shot 81 in the first round. Freshman Jack Montague subbed into the lineup for Massie for the second round and shot 1-under 71 to be a counter toward the team score.
UVA will be paired with Wake Forest and Clemson during Saturday's third round. Those teams will tee off from the first tee starting at 8:30 a.m. Final round action will be available via ACC Network Extra beginning at 1 p.m.
ACC Championships
Old North State Club
New London, N.C.
Par-72, 7,102 yards
Second Round Results
Team Results
1. Georgia Tech — 276-270-546
2. Duke — 271-292-563
2. Florida State — 278-285-563
2. Virginia — 280-283-563
5. Wake Forest — 290-276-566
6. Clemson — 275-295-570
6. Virginia Tech — 282-288-570
8. NC State — 287-286-573
9. Notre Dame — 286-288-574
10. North Carolina — 297-282-579
11. Louisville — 286-293-579
12. Boston College — 294-291-585
Individual Leaders
1. Andy Ogletree, Georgia Tech 66-65-131
2. John Pak, Florida State     67-67-134
3. David Morgan, Virginia      67-68-136
Virginia Results
3. David Morgan    67-69-136
6. Thomas Walsh    69-70-139
28. Ashton Poole    71-74-145
40. Andrew Orischak 73-73-146
na. Jack Montague   na-71-na
na. Jimmie Massie   81-na-na

Comments