Hootie empties his notebook: UVA hoops signees, Poindexter, and much more
By Jerry Ratcliffe
A shorter version of a late-night Scattershooting around the ACC to enhance your nightcap …
Virginia's Class of 2022 signees are off to strong starts in their final high-school seasons. Isaac McKneely (Poca, W.Va.), Isaac Traudt (Grand Island, Neb.), Leon Bond (Milwaukee) and Ryan Dunn (Freeport, N.Y.) certainly should be able to cure the Cavaliers' scoring woes next season.
On Saturday, Traudt and his teammates bounced back from a loss Friday (see more below) in the Norm Stewart Classic at the University of Missouri, with a dominating win over Blue Valley (Kansas). Traudt was named the game's MVP after scoring a game-high 30 points, including some impressive dunks and 3-point shots. He also became Grand Island's all-time leading scorer with 1,147 points thus far in his career.
Traudt scored 24 points in his team's loss Friday to Vashon of St. Louis. He was 10 of 18 from the field and 2 of 6 from behind the arc, along with 8 rebounds.
However, he gave the basketball world a lasting memory with an eye-popping, power slam (see accompanying photo and video below) that actually made SportsCenter's Top 10 (No. 5).
Yeah, that's a poster for @ittraudt. My goodness. pic.twitter.com/fF9ryGfina

— Jacob Padilla (@JacobPadilla_) December 10, 2021
Here are a few highlights from Traudt's record-breaking performance Saturday:
WATCH: @UVAMensHoops commit Isaac Traudt (@ittraudt) is a walking HIGHLIGHT REEL! @IslanderBB's senior forward finished with 30 points and won the game's MVP award! The future is looking bright for the Virginia MBB program!

Grand Island: 50 | Blue Valley: 31
FINAL pic.twitter.com/bPc2Zii5bl

— Kyle Helms (@khelms2023) December 12, 2021
Meanwhile, Bond poured in 30 points in an overtime win against his crosstown rival. Also, McNeely is averaging 19.5 points per game after his first two contests, including a season-high 22 in Poca's opener. Dunn scored a game-high 29 for Perkiomen School in a tough loss at Blair Academy this past week. In their season opener on Dec. 1, Dunn also led the team with 19 points in a win over Olympus Prep.
Penn State hires Manny from Miami
After losing his defensive coordinator to Virginia Tech, Penn State's James Franklin hired recently fired Miami head coach Manny Diaz as the Lions' new defensive boss.
So where does that leave Anthony Poindexter, who last week was approached by UVA AD Carla Williams to become the Cavaliers' defensive coordinator prior to Bronco Mendenhall's resignation, then interviewed in Las Vegas this past Monday night about replacing Mendenhall?
Poindexter was "co-defensive coordinator" with Brent Pry, who left Happy Valley to become head coach of the Hokies.
Franklin said of Diaz, 47, who was fired at Miami after three seasons (21-15), "Manny is a veteran defensive play-caller whose head-coaching experience will bring tremendous value to our organization. He has an innovative approach to complement his extensive X's-and-O's knowledge, which he developed through his stops at multiple Power Five conferences. Manny's defensive philosophy is in line with our scheme and will help in the transition with our current team."
There was no mention of Poindexter concerning the transition.
Blank the NCAA
Remember the booster who made the NIL deal last summer that gave Miami scholarship players $500 monthly payments to promote his gym and Mixed Martial Arts team?
Well, now Dan Lambert's deal is being looked at by the NCAA in terms of whether or not the Miami deal violates NIL rules. Naturally, Lambert wasn't happy and didn't hold back in an interview with The Miami Herald about his feelings toward the NCAA.
"[Expletive] the NCAA, Lambert told the newspaper. "I would love to sue those scumbags. I hired the pre-eminent attorney on NIL (Darren Heitner) and he crossed every T, dotted every I and they still want to look into it. Maybe [the NCAA is] scared they're losing their power. They're all pieces of [expletive]."
Heitner told the Herald that no rules have been violated. Lambert said that he's planning on upping the NLI payments to players to $1,000 per player.
Stay tuned.
Quick hits
One way or the other, new Virginia football coach Tony Elliott was going to face Syracuse QB Tommy DeVito next season. The Cavaliers are scheduled to play at Syracuse, but DeVito announced he is transferring to Illinois. UVA plays at Illinois in the second game next season.

Elliott needs to act quickly on the Bobby Haskins case. Haskins, who started at left tackle for the Cavaliers, entered the transfer portal and has already announced he plans to visit Southern Cal in the near future. He has one year of eligibility remaining.

In case you haven't heard, former UVA commitment Joe Brown has decided to commit to BYU.

Brennan Armstrong has won the 2021 Dudley Award, presented to the state's player of the year, becoming the 11th Cavalier to win the honor and the fourth in the past five years.

Former Wahoo and undrafted free agent Charles Snowden will suit up for his first NFL contest this Sunday. The Silver Spring, Md., outside linebacker was promoted to the Chicago Bears' active roster Saturday, and Snowden will make his official regular-season professional debut against NFC North rival Green Bay (8:20 p.m., NBC). Snowden, who left UVA tied for 15th on the school's all-time sacks list (15.0), played for the Bears in the preseason, but has been a practice-squad member across Chicago's first 12 games.

According to Basketball Reference, former Virginia guard Kyle Guy of the Cleveland Charge was second in the G League in points scored going into Saturday's play with 229 points. He's a dozen points behind first-place Alfonzo McKinnie. In addition, he's ninth in total defensive rebounds (69), second in true shooting percentage (.630), third in made field goals (78), fourth in field-goal attempts (169), first in 3-point makes (34), first in 3-point attempts (93), tied for 10th in free-throw attempts (29), tied for ninth in minutes played (356) and third in offensive rating (110.6). He's averaging 22.9 points per game, 8.2 rebounds and 4.2 assists, while shooting 46 percent from the field and 36 percent from behind the arc.
Support JerryRatcliffe.com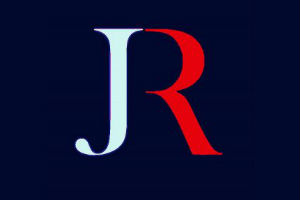 Make a one-time or recurring gift to support JerryRatcliffe.com online below. Your gift is not tax-deductible. Thank you for your support of JerryRatcliffe.com and the "Jerry Ratcliffe Show" podcast!