How Grimes got away on the latest Jerry Ratcliffe Show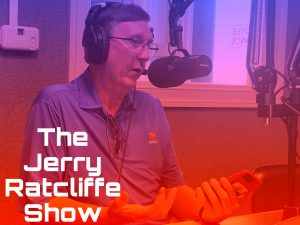 On the lastest Jerry Ratcliffe Show, Hootie chats it up with Gary Criswell about the No. 1 recruit in the state, Tony Grimes from Princess Anne HS, choosing North Carolina, and is Mack Brown now the biggest threat to UVA and Virginia Tech football recruiting? Also, Dr. Siobhan Statuta of UVA Ortho offers tips on how to begin a running program and how to avoid pitfalls that might delay your progress; while Chris Graham of the Augusta Free Press talks about UVA football's return and how the pandemic might impact the start of basketball season.
As always, you can also catch more than 70 hours of past Jerry Ratcliffe Show interviews with such Wahoo greats as Ralph Sampson, Terry Holland, Shawn Moore, Tiki Barber, Shawn Moore, Herman Moore, Chris Slade, Barry Parkhill, Bryant Stith, John Crotty, Kyle Guy, De'Andre Hunter, Ray Roberts, Billy McMullen, Anthony Poindexter and many more including Dick Vitale here in our audio archives. You can also find every episode of our podcast, Wahoo World with Jerry Ratcliffe (stay tuned for more episodes in the near future).

Comments