If ACC cancels nonconference schedule, what will it mean for Virginia football?
By Jerry Ratcliffe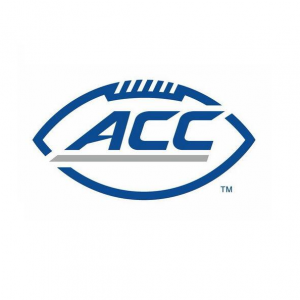 Now that the Big Ten Conference has announced it will play conference games only this fall, can the ACC be far behind, and what does that mean for Virginia?
As of Thursday night, the ACC had not made a decision public, but rumors swirled that the league was going to eliminate its nonconference football games. At the same time, ACC commissioner John Swofford indicated that if Power 5 schools played only conference games, then the ACC would assist Notre Dame with as many games as it needed.
Notre Dame is an ACC partner, a member of the conference in every sport but football. The Irish play five games against ACC teams every season as part of the deal.
However, because Notre Dame is an independent in football in order to preserve its "national schedule," the Irish are highly vulnerable under a scenario where the Power 5 leagues would eliminate nonconference games.
The Irish are scheduled to play Navy, Arkansas, Western Michigan, Wake Forest, Wisconsin, Stanford, Pitt, Duke, Clemson, Georgia Tech, Louisville and Southern Cal. Because of the ACC deal, half the schedule is protected. Games against Power 5 schools Arkansas, Wisconsin, Stanford and Southern Cal would be at risk, meaning the Irish might have to play four more ACC schools in place.
What would it mean for Virginia if the Cavaliers play no nonconference games?
Bronco Mendenhall's team is set to open the schedule against Georgia in Atlanta's Mercedes Benz Stadium on Labor Day evening before a national audience in what could be a huge game for the Cavaliers.
That game could be wiped out along with three other nonconference games for the Wahoos against VMI, UConn and Old Dominion (on the road). Certainly UVA would be favored to win all three of those games.
The Georgia game would be a blow because of the setting and the opportunity. Virginia closed last season by facing two top-six teams in the country, Clemson and Florida.
However, Georgia athletic director Greg McGarity didn't seem optimistic about a full football season on Thursday.
McGarity also said he believed a final decision on whether the season should be played or not, must be made by Aug. 1, which is a mere three weeks away.

Comments