If only Virginia's offense could get a little help, the Cavaliers might be Coastal champs
By Jerry Ratcliffe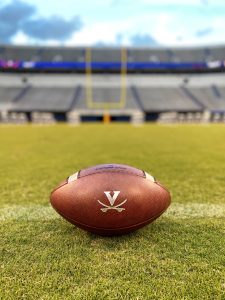 For Virginia fans, Saturday's showdown for a shot at the ACC's Coastal Division crown was all too familiar.
Bronco Mendenhall's Cavaliers scored more than enough to win most games, but it wasn't enough in UVA's 48-38 loss at Pittsburgh. Arguably the most prolific offense in Wahoo history can't score enough to negate the ineptitude of its defense.
Coupled with three crucial special-teams gaffes, Mendenhall's offense needs to average somewhere around 50 points a game to reach the Promised Land. As dynamic a quarterback as Brennan Armstrong is, smashing most of UVA's offensive records, it's frustratingly short of what's required to be champions.
While the defense has turned in some exceptional plays over the last two games, a 28-3 loss to Notre Dame (without the injured Armstrong) and Saturday's big game at Pitt, it was another sub-par performance that begged, almost demanded that Armstrong & Co. score on every possession in order to win.
Consider that over UVA's last 21 games, Virginia's defense has given up at least 33 points 11 times. The Cavaliers have won only three of those: 44-41 over UNC in 2020; 34-33 at Louisville and 48-40 vs. Georgia Tech this season.
According to researcher Danny Neckel, this year's UVA squad and the 2015 Tulsa team are the only two college football teams in history to lose three games in a season by double digits despite scoring at least 38 points.
Saturday at Heinz Field, where steel-walled defenses used to be the stalwart of that city's best pro teams, defense was almost non-existent as two of the ACC's — if not the nation's — most lethal quarterbacks starred in a shootout.
Kenny Pickett and Armstrong, both Heisman quarterbacks if their numbers mean anything, came in slinging. Pickett, arguably Pitt's best QB ever (don't forget Dan Marino), and projected as the top quarterback for April's NFL Draft, threw for 340 yards and four touchdowns.
Armstrong, who was wrapped in a protective flak jacket after breaking ribs at BYU three weeks ago, showed no effects of the injury as he picked Pitt's secondary apart for 487 yards and three scores. He was picked off once on a Hail Mary at the end of the half.
All those numbers by Armstrong and it just wasn't enough.
UVA's defense had some moments, picking off two Pickett passes, getting to him with aggressive blitzes. It might have been good enough to win, had it not been for three major special-teams blunders that bestowed 17 points to Pitt's Coastal trophy cause:
# A 98-yard kickoff return by Israel Abanikanda for a touchdown (21-14, Pitt, 6:52 remaining second quarter).
# A 39-yard punt return to the Virginia 38, leading to a field goal (24-14 Pitt, 2:49 remaining second quarter).
# An offsides penalty on fourth-and-four at the UVA 10 took a Pitt field goal off the board, gave the Panthers first down at the Cavaliers' 5 and led to a touchdown three plays later. (41-31, Pitt, 9:43 remaining in the game).
That's 17 points worth of mistakes in a game that cost Virginia a chance to repeat as Coastal Division champions.
"When it's a goal you had for the entire season and you know what you had every chance to compete, perform and win and then to see it go to someone else, it hurts," Mendenhall said as his team lost its third game in a row.
Even after the offsides penalty, Virginia still had hope.
Armstrong, who was spectacular yet again, needed only 25 seconds to take the Cavaliers 75 yards on a 36-yard strike to Dontayvion Wicks, followed by a 39 touchdown pass to Rashaun Henry, cutting it to 41-38.
"Our team knows that we're never out of a game and we don't ever not have a chance to win when he's our quarterback," Mendenhall said of Armstrong.
It was just another tease. The defense couldn't contain Pitt's weapons down the stretch, sort of the story of the past two seasons.
In three of UVA's losses this season, the Cavaliers scored 39 points and lost by 20 to Carolina, scored 49 and lost by 19 to BYU, scored 38 and lost by 10 to Pitt.
"[Defense] tried really, really hard and I was really proud of not only them but our team," Mendenhall said. "Just a few key plays and some cleaner play is what it takes to win a division game on the road. That's what you have to do. A couple of plays short."
Virginia fans have grown tired of hearing that same narrative after losses this season. 
They certainly fear hearing those words again next Saturday when rival Virginia Tech comes to Scott Stadium without the head coach it started the season with and the Hokies needing a win to become bowl-eligible.
"It's championship football and this was the first one and there's another one next week," Mendenhall said. "Then there's the bowl championship. That's what good programs do, they have meaningful games at the end of the season. Every game is meaningful for us."
Standing at 6-5 overall and 4-3 in the ACC, next Saturday is way beyond meaningful.
"Next week is a must-win," Armstrong said.
Amen.
Support JerryRatcliffe.com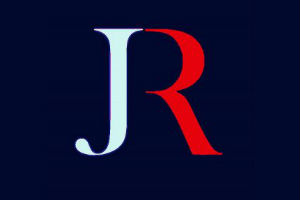 Make a one-time or recurring gift to support JerryRatcliffe.com online below. Your gift is not tax-deductible. Thank you for your support of JerryRatcliffe.com and the "Jerry Ratcliffe Show" podcast!