Illinois QB a 'game-time' decision; Illini get top RBs and WRs back after injuries
By Jerry Ratcliffe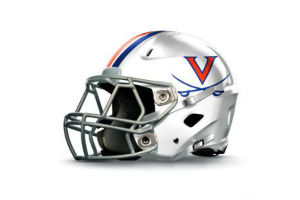 The big news coming out of Illinois football on Thursday was that backup quarterback Art Sitkowski will start for the second week in a row, but with an asterisk.
Illinoi coach Bret Bielea added that while Sitkowski is the planned starter, that injured starting quarterback Brandon Peters will make the trip to Charlottesville and that it could be a game time decision. Peters suffered a non-throwing shoulder injury against Nebraska and was replaced by Sitkowski, who also started in an upset home loss to UTSA last week.
Peters was injured in the first quarter against Nebraska and completed 3 of 4 passes for 35 yards. He has practiced with the team all week.
"Right now, Art will be our starting quarterback," Bielema said. "Obviously the chance to get BP involved is exciting. Last week BP wasn't cleared. As of right now, he's practicing but he's not cleared.
"Until that bridge comes, we'll cross it when it comes. I think the best thing our players did and the way that players commented during the course of the game and postgame, they really rallied behind Art."
In the two games Sitkowski played, he completed 34 of 58 passes (58.6 percent) for 390 yards, five touchdowns and no interceptions. He is not as experienced or as mobile as Peters, and was knocked by critics last weekend for missing several open receivers, including wide-open Deuce Spann for a potential third-quarter score and Isaiah Williams on a slant route near the end zone in the fourth quarter.
The Illini will gain the services of some players who missed last week's loss, but will also lose some players due to injury.
Perhaps the best news for the Illini is that Bielema announced during a press conference that running backs Chase Brown and Chase Hayden will both be back for the Virginia game. Brown is a third-team All-Big Ten running back and Illinois' leading rusher last fall.
Brown saw limited action (5 carries, 24 yards) in the opening win over Nebraska and did not play last week. Hayden also missed the UTSA game due to a lower leg injury after gaining 12 yard on four carries against the Cornhuskers two weeks ago.
Another running back, Mike Epstein, won't be available Saturday after leaving the UTSA game in the fourth quarter with an injury. He is currently the Illini' top rusher with 107 yards.
Two receivers who missed the first two Illinois games _ Brian Hightower and Jafter Armstrong _ will make the trip to Virginia. Hightower was the team's leading receiver last season (11 catches, 209 yards, 3 TDs). Armstrong, who transferred in from Notre Dame, was cleared Wednesday and according to Bielema, was "heavily used" in Thursday's practice.
"Both are obviously big guys," Bielema said. "Jafar is a very big, physical, imposing receiver (Armstrong was primarily used as a running back at Notre Dame) that has great speed, has good vertical speed. He's kind of been a guy who's showed up in a couple practices and made some really good deep-ball caches. Hightower is a bit taller (6-3, 215 as opposed to Armstrong's 6-2, 220). He's ot nearly as thick mass-wise as Jafar, but Hightower is definitely a guy who can catch the ball."
Starting defensive lineman Keith Randolph will not make the trip to Charlottesville after suffering a leg injury early against UTSA.