In spite of Charlottesville nightmares, Georgia Tech ain't afraid of no ghosts
By Jerry Ratcliffe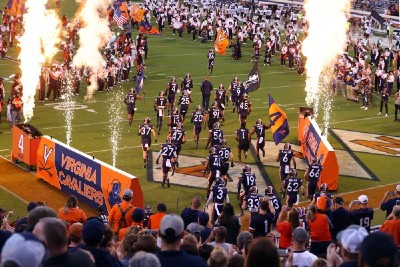 Maybe it's the curse of the 1990 Virginia football team on Georgia Tech, but since that fateful night 30 years ago, when the Yellow Jackets broke the No. 1 Cavaliers' hearts, Scott Stadium has been a House of Horrors for Tech.
The Jackets have tasted victory in Charlottesville only twice during those three decades (2009 and 2013). Tech coach Geoff Collins ain't afraid of no ghosts.
"It's a great stadium, a great fan base, but we can't worry about historical data," Collins said of the lopsided results. "We have to find a way to play at a high level. We have a tremendous amount of respect for Virginia."
Bronco Mendenhall's team is a seven-point home favorite to extend their three-game ACC winning streak against the Jackets.
Collins will bring a 3-3 team to Charlottesville, having a bye week to prepare for the Cavaliers. Tech's last game was two weeks ago when the Jackets beat Duke in a tight one decided in the final minute. UVA hammered Duke, 48-0, last week at Scott Stadium where the Cavaliers have been almost unbeatable the past few years.
Tech will bring a somewhat hobbled offensive line to Virginia, and just lost tight end Dylan Deveney to season-ending surgery on Tuesday. Deveney's backup, Dylan Leonard, who has split time at the position of late, dressed but did not play at Duke on Oct. 9.
"We've been cross-training [the offensive line]," said GT offensive coordinator Dave Patenaude. "You have to play your best players, settle those guys into a role but they also have to be flexible enough to move around. It's all hands on deck for the next six to nine weeks."
Collins said that he has so much respect for Virginia that his team took a couple of extra days to work against the Cavaliers at the end of their bye week. One of the reasons Tech did that was UVA quarterback Brennan Armstrong, who leads the nation in passing.
"He's good," Collins said. "[The Cavaliers] do a lot of things, a lot of window dressing, a lot of motion, a lot of shifts, a lot of unique formations you don't see anywhere else. They have good players in a complex scheme.
"Armstrong is a huge challenge. He's mobile, accurate and throws a great deep ball (UVA leads the nation in plays for more than 10 yards and for more than 20 yards). They're averaging a lot of plays per game, so we'll have to play at a high level."
Tech's most dangerous weapon is quarterback Jeff Sims, who is a dual threat, is really fast on the run and better at passing this season.
"I would not trade Jeff Sims for anybody," Patenaude said. "He's a real threat to run the ball. His ability to read coverage and throw downfield is 100-percent better than it was last year. He's averaged over 300 yards the last couple of games."
While Patenaude said that Virginia is not a huge pressure team and isn't extravagant on third down, he figures the Cavaliers' defensive coaches are not going to allow Sims to run the ball.
"The way you do that is I'm going to blitz you or overload the box," Patenaude said.
"Against Duke, [Virginia] stacked their safety at nine yards. He's sitting there waiting on the run. When teams run sideline to sideline, you don't have a chance. Virginia wants to flatten you out. To run against them, you have to puncture them north-and-south and get the backside guys cut off. They're a little different."
Except for two of those north-and-south runs at Louisville, the Cavaliers' run defense has been strong the past two outings after getting mercilessly gashed by UNC and Wake. UVA contained highly mobile Malik Cunningham, and then last week held the nation's fourth-leading rusher, Duke's Mateo Durant, to 81 yards on 17 carries.
Support JerryRatcliffe.com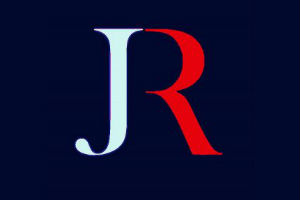 Make a one-time or recurring gift to support JerryRatcliffe.com online below. Your gift is not tax-deductible. Thank you for your support of JerryRatcliffe.com and the "Jerry Ratcliffe Show" podcast!