Is Dex Next? Poindexter is a natural favorite to become Virginia's next head football coach
By Jerry Ratcliffe
Now that Bronco Mendenhall has stepped down as Virginia's head football coach, where does athletics director Carla Williams go next?
The natural candidate for the job is former Virginia All-American Anthony Poindexter, who is in his first year as co-defensive coordinator at Penn State. Poindexter's co-coordinator, Brent Pry, was just named Virginia Tech's head coach.
According to sources close to the UVA football program, Mendenhall offered Poindexter the Cavaliers' defensive coordinator position on Wednesday, but Poindexter had not responded by the time Mendenhall announced his resignation Thursday afternoon.
Poindexter, a legend and a fan favorite since he played at Virginia from 1995 to 1998, would be an overwhelming favorite from Wahoo Nation. The Lynchburg native's No. 3 jersey is retired at UVA, where he carved his name in Wahoo annals for his goal-line stop of Florida State running back Warrick Dunn as Virginia halted the Seminoles' 29-game unbeaten dominance of the ACC in 1995.
Poindexter will be inducted into the College Football Hall of Fame this month and the Virginia Sports Hall of Fame this spring.
After a brief NFL career, Poindexter joined Al Groh's staff as a graduate assistant in 2003 and remained on the staff until Groh stepped down. Successor Mike London kept Poindexter on his staff until Poindexter left to become defensive coordinator at Connecticut, meaning he was on successive UVA staffs for a total of 11 seasons.
Poindexter left UConn to become defensive coordinator and safeties coach at Purdue before taking the same position at Penn State this past season. This is his 19th year in coaching.
Seven of those seasons Poindexter served as either defensive coordinator or co-defensive coordinator.
His first season at Purdue, Poindexter led the defense to a 17.7 point improvement in scoring defense, from 38.2 points per game to 20.5.
During Virginia's 2011 season, when the Cavaliers faced Auburn in the Peach Bowl, UVA's opponents completed only 53.7 percent of their passes, the second-lowest in the ACC. Rodney McLeod, who went on to star in the NFL, led that team with four interceptions. In 2009, Virginia's secondary helped the defense to finish fourth in the ACC and 21st nationally in pass defense.
Poindexter was a fierce hitter who punished runners and receivers. A consensus All-American in 1998, he was also the ACC's Defensive Player of the Year that season.
Williams may open up the search nationally, but there's no question that Poindexter would be welcomed back with open arms by UVA alumni.
Support JerryRatcliffe.com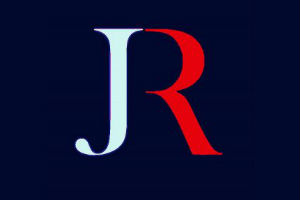 Make a one-time or recurring gift to support JerryRatcliffe.com online below. Your gift is not tax-deductible. Thank you for your support of JerryRatcliffe.com and the "Jerry Ratcliffe Show" podcast!