Is Kihei the key to extending Virginia's winning streak over Tar Heels?
By Jerry Ratcliffe
No program in the ACC has dominated North Carolina the way Virginia has over the past several years.
The Cavaliers have won seven straight over the Tar Heels and 9 of the last 10 regular season matchups. Nobody has done that to Carolina since NC State, which won nine in a row in that series from 1972-75.
If UVA is to extend its winning streak today down at the Dean Dome, then some certain things are going to have to happen.
Virginia at North Carolina
When: Saturday, 1 p.m.

Where: Dean Smith Center, Chapel Hill

TV: ESPN

Records: UVA 9-5/3-1; UNC 10-4/2-1
Senior point guard Kihei Clark must deliver on both ends of the floor, something he has done well during Virginia's two-game road winning streak (the last time UVA won three straight road games was last season against Notre Dame, Boston College and Clemson).
Clark's numbers don't have to be eye-popping, but rather come when Virginia needs them most, like his two huge 3-pointers at Syracuse and at Clemson, giving the Cavaliers enough separation at key junctures to pull away and win.
Clark is Virginia's most productive 3-point shooter at 42 percent (24 of 57), which ranks him sixth in the ACC among players with more than 50 attempts. ESPN's Seth Greenberg recently wrote that teams that can spread the floor with skilled outside shooters, creating space for the big men inside, have a significant edge. If Clark can continue to give UVA that edge, it's a huge advantage.
The fact that Clark has also protected the ball better is a key as well. When Clark posts a positive assist-to-turnover ratio, the Cavaliers own a 9-2 record.
There is a lot on the point guard's plate. He has to run the offense as well. On the other side of the floor, Clark's on-ball defense is important because it is his job to disrupt the opposing point guard in running his offense.
"No matter what the boxscore says, Kihei Clark is our most valuable player," said Virginia's Jayden Gardner after the recent win at Clemson.
Tony Bennett was quick to point out that Clark is the only player on the team that has more than a year of experience in terms of being on Virginia's roster, so the team looks to its point guard as a calming effect of confidence and leadership.
This is Kihei's team and it often goes as he goes.
"When it gets to be that time, moments for big plays to be made, and it does come down to making plays, [Kihei] was very good again tonight," Bennett said after Clemson.
If Clark can deliver another solid performance, it will be up to Virginia's bigs to take advantage. Gardner has been fairly consistent this season, and he along with Kadin Shedrick and Francisco Caffaro need to match Carolina's physicality down in the paint, just as they did at Clemson.
Gardner scored 23 points against the Tigers and also got Clemson in foul trouble, drawing eight fouls (he went 9 of 10 from the free-throw line). Shedrick and Caffaro each added eight points and UVA outrebounded the Tigers, 28-23, plus outscored them in the paint.
UNC coach Hubert Davis reported that the Heels will be without the services of Dawson Garcia and Kerwin Walton, meaning former UVA reserve Justin McKoy, who transferred to Carolina last offseason, could face his old teammates.
It has been 1,785 days since the Tar Heels last tasted victory over the Cavaliers. Bennett, who is 12-7 vs. UNC in ACC play, wouldn't mind seeing that streak extended.
Support JerryRatcliffe.com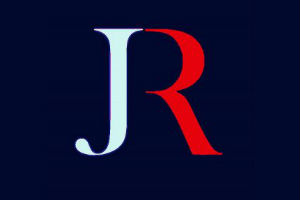 Make a one-time or recurring gift to support JerryRatcliffe.com online below. Your gift is not tax-deductible. Thank you for your support of JerryRatcliffe.com and the "Jerry Ratcliffe Show" podcast!