'Jerry Ratcliffe Show' Now On The Air In Richmond, Norfolk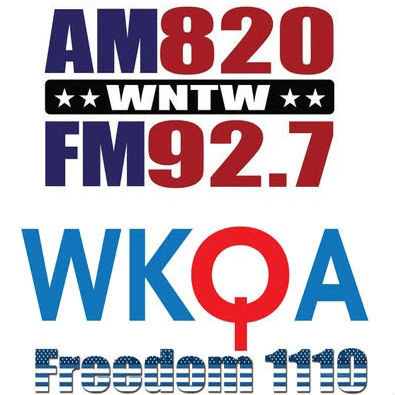 For all the fans outside of Charlottesville that can't listen to the "Jerry Ratcliffe Show," good news is here. We're growing.
Last week our show debuted in the greater Richmond and Tri-Cities area on WNTW, last weekend and was simulcast on its AM 820 and FM 92.7 stations. In additon, NTW is streaming, so you can listen to the show from anywhere
The new news is that our show has also been picked up by Norfolk-Tidewater's WKQA, a 50,000-watt, clear-channel station that reaches all the Seven Cities (Virginia Beach, Norfolk, Newport News, Hampton, Suffolk, Chesapeake, and Portsmouth). WKQZ also reaches southern Maryland and eastern North Carolina, including the Outer Banks.
Of course, the show originates in Charlottesville on ESPN 102.9 FM and 1450 AM, and airs every Saturday morning from 9 to 10 a.m. The show began in mid-December and has grown continuously.
WNTW airs the show on Saturday's from 11 a.m. to noon, while WKQZ currently features the show in its Sunday lineup from 1 to 2 p.m.
Again, the show is streaming from WNTW and available everywhere via the internet. If you miss these opportunities, the show is podcast every Saturday afternoon at JerryRatcliffe.com (look under archives and you can find any of our shows).
On this week's show, Hootie previews the huge Virginia at Notre Dame game, featuring two of the nation's Top 20 teams. Featured guest is one of the greatest players in Wahoo history, two-time All-American safety Anthony Poindexter, and filling in for Dr. David Diduch on our series on sports injuries is colleague Dr. Stephen Brockmeir of UVA Orthopedics.
Dr. Brockmeir talks about the dreaded rotator cuff injury, while he and Jerry Ratcliffe talk about how former UVA pitching star Danny Hultzen remarkably came back from nagging shoulder problems to finally make it into the big leagues, an unbelievable story.
Come join us and be part of our growing audience. It's where all the Wahoo legends hang out.

Comments