JerryRatcliffe.Com Is Now FREE
By Jerry Ratcliffe
We are celebrating our official one-year anniversary of JerryRatcliffe.com on Aug. 1, and we want to thank all of those who have supported us via sponsorship of the site and readership.
What a great year it has been. A winning UVA football season, the domination of South Carolina in the Belk Bowl, a National Championship in basketball and men's lacrosse, winning the Capital One Cup men's championship for the best men's athletic program in the country. Wow.
We hope Year 2 of our website can be just as successful. Our website has grown over the first year and we believe the sky is the limit.
Because we have come so far with all your help, I have made an executive decision. I have decided to drop the paywall and end paid subscriptions. From now on, JerryRatcliffe.com is FREE to everyone.
If you're annual, your subscription will run out in a few days, so no worries. You don't have to renew. If you're a monthly customer, automatically on PayPal, stop your payment. It's now FREE. Please tell all your fellow Wahoos so they can take advantage of reading about their teams.
We love the fact that thousands of Wahoos now call JerryRatcliffe.com home, and we want all of Wahoo Nation to enjoy what we have to offer.
If you haven't checked out our most recent story on Bryce Perkins, and you're looking for a long read with lots of background, and great comments about your QB from Pitt's and Miami's coaches, then check that out.
Starting Thursday, we will be previewing every Virginia football opponent in order of schedule, followed by a position-by-position breakdown of the Cavaliers, in addition to other player features and other Wahoo news.
Here's the schedule for those stories:
Pitt: Thursday, July 25
William & Mary: Friday, July 26
Florida State: Saturday, July 27
Old Dominion: Sunday, July 28
Notre Dame: Monday, July 29
Miami: Tuesday, July 30
Duke: Wednesday, July 31
Louisville: Thursday, Aug. 1
North Carolina: Friday, Aug. 2
Georgia Tech: Saturday, Aug. 3
Liberty: Sunday, Aug. 4
Virginia Tech: Monday, Aug. 5
Quarterbacks: Tuesday, Aug. 6
Running Backs: Wednesday, Aug. 7
Receivers: Thursday, Aug. 8
Offensive Line: Friday, Aug. 9
Defensive Line: Saturday, Aug. 10
Linebackers: Sunday, Aug. 11
Secondary: Monday, Aug. 12
Special Teams: Tuesday Aug. 13
There will be additional team/player features leading up to game week, along with all your usual Wahoo news, plus more.
All Wahoos are invited to come along for the ride.
Support JerryRatcliffe.com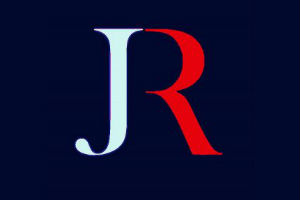 Make a one-time or recurring gift to support JerryRatcliffe.com online below. Your gift is not tax-deductible. Thank you for your support of JerryRatcliffe.com and the "Jerry Ratcliffe Show" podcast!