Joe Harris traded; Ty Jerome inks with Cleveland; Kyle Guy drafted to Portland's G-League
By Jerry Ratcliffe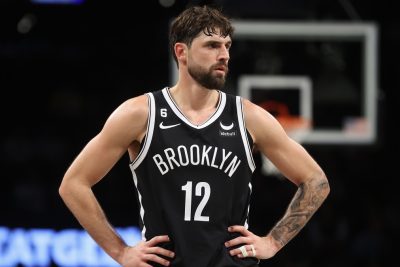 A lot of Virginia basketball fans will be changing their NBA allegiance with the news that the Brooklyn Nets are trading Joe Harris to the Detroit Pistons.
Meanwhile, former UVA point guard Ty Jerome has ended his time with the Golden State Warriors and signed a two-year, $5-million deal with the Cleveland Cavaliers, according to ESPN's Adrian Wojnarowski. Also, another former Wahoos guard, Kyle Guy, has been drafted by Portland's newly-created NBA G-League team (more on Jerome and Guy at the end of this article).
Harris, known to UVA fans as "Joey Buckets" for his prolific scoring ability, was the longest-tenured Nets player. Brooklyn, seeking more flexibility in the free-agent market for 2024, traded Harris to Detroit along with two future draft picks in exchange for "minimum considerations," which is $110,000 (the NBA's minimum).
Picked up on waivers in 2016, Harris has been a strong addition for Brooklyn, having led the NBA in 3-point shooting in 2018-19 (47.4 percent) and 2020-21 (47.5), and owns a career 43.7-percent average from beyond the arc, the best of any active NBA player and the fourth-best in NBA history.
He remains one of the most-liked UVA players of all-time, having helped elevate the success of Tony Bennett's program.
Harris, who will turn 32 in September, was due to receive $19 million-and-change this coming season, the last year of his contract with the Nets. He has been slowed by injuries the past two seasons by multiple ankle injuries requiring surgeries.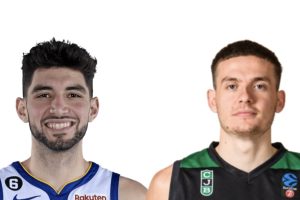 Moving to Detroit, Harris will give the Pistons something they've lacked, a reliable outside shooter. Detroit is counting on him returning to his old form this coming season. He started for the Nets four seasons in a row and averaged in double figures in his first five seasons at Brooklyn before his injuries.
Jerome, 25, was going to be a third-string point guard behind Stephen Curry and Chris Paul. This move should give Jerome a better deal.
Portland, which did not have a G-League team, was allowed to draft a team of selected 14 unprotected returning players in the 2023-24 Expansion Draft. The Trail Blazers will retain the rights to Guy and the other drafted players for the next two seasons.
Guy spent last season starring for Joventut in the Spain-Liga Endesa league, where he played in 40 games and averaged 12.8 points, 2.1 assists and 1.8 rebounds, while shooting 37 percent on 3-point shots (83 for 224).
Portland's all-time leading scorer, point guard Damian Lillard, a seven-time all-star, has just asked for a trade, which could open up room on the Blazers' roster.