John Feinstein shares views, stories on 'Jerry Ratcliffe Show' on Saturday
If you enjoy the writings of John Feinstein, then you'll want to catch the next "Jerry Ratcliffe Show," on Saturday morning.
Feinstein, who has authored 42 books, along with his newspaper and magazine work, radio and TV appearances, joins Ratcliffe in reminiscing about the good old days of the ACC and talking about the league's transformation.
Feinstein also discusses his two newest projects, "Story Time," where John sits at a fireplace telling stories from behind the scenes of his life. During those sitdowns, he shares incredibly interesting stories that didn't make into any of his books, but are very noteworthy.
His other project is an audio book entitled "The Friends I've Made," which are long-form conversations with Tom Izzo, David Feherty, Steve Kerr, Mike Krzyzewski and Mary Carillo.
If you love Feherty, one of the most colorful figures in golf, you certainly don't want to miss a couple of Feinstein's stories about the Golf Channel's premiere commentator.
Dr. Stephen Brockmeier of UVA Sports Medicine and UVA Orthopedics, updates us on "biologic" treatments for join conditions for athletes and Joe Public. Adam Hawes of "Best Seat in the House," joins Hootie to talk about Virginia's game at Louisville on Saturday and which team needs the win the most.
The "Jerry Ratcliffe Show," has moved to 6 a.m. on WINA Radio (streaming at WINA.com) on AM 1070/FM 98.9. The show repeats on ESPN-Charlottesville from 9 to 10 a.m. (102.9 FM).
If you've missed any episodes of the show, you can find them archived at this website under podcasts.
Support JerryRatcliffe.com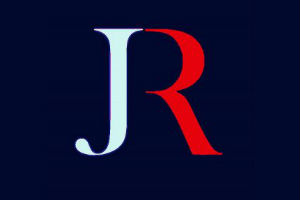 Make a one-time or recurring gift to support JerryRatcliffe.com online below. Your gift is not tax-deductible. Thank you for your support of JerryRatcliffe.com and the "Jerry Ratcliffe Show" podcast!