Juzang Chooses Kentucky Over Wahoos
By Jerry Ratcliffe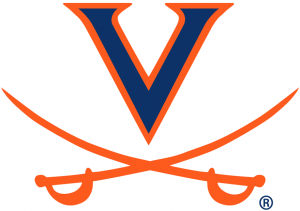 Highly sought after 5-star shooting guard Johnny Juzang has committed to play for Kentucky.
The 6-foot-6 sharpshooter from Tarzana, Calif., chose the Wildcats over Virginia, Kansas and Oregon. Juzang made the announcement over his Instagram account.
Juzang's commitment to Kentucky came as no surprise. He was rumored for the past week to be a strong lean toward the Wildcats, particularly after UK coach John Calipari and assistant Joel Justus made an in-home visit to the southern California blue-chipper last week.
"Everything's gone in favor of Kentucky for the past month," said Corey Evans, Rivals.com's national analyst. "From the timing of his reclassification, to Calipari going to see him, to visiting Kentucky, to the offer. It all kind of adds up, I think."
Justus, the former head coach at Woodberry Forest School outside of Charlottesville, has been recruiting Juzang for months. However, once Calipari became heavily involved over the past two weeks, things moved quickly.
Virginia was the only other school that Juzang visited and that was last fall. Perhaps Cavaliers coach Tony Bennett's crystal ball saw what was coming as the national champions gained a commitment on Wednesday from junior college All-American Tomas Woldetensae, a 6-5 shooting guard.
"I think it just goes to show how great of a pull the Kentucky brand and Calipari still have," Evans said. "To go 2,000 miles west and get a top-30 prospect to reclassify and commit with only investing one full month's worth of attention, it shows how fierce of a ull that Kentucky has still."
Evans said that if UK adds five-star Jaden McDaniels to its current recruiting class, then Kentucky will likely have the No. 1 class in the country.
With Juzang now off the table, Virginia has two scholarships remaining and Bennett and staff must decide whether to take the Hauser brothers, should they decide to commit to the Cavaliers. The brothers, who are transferring from Marquette, visited UVA on Thursday and Friday.
They were the No. 2 and No. 3 scorers for Marquette this past season and their supporters were stunned when the Hausers decided to leave the program.
Sam Hauser is an All-Big East second team player who averaged just under 15 points per game, and shot 40 percent from the 3-point line. He will be a senior next season, but he and his brother will have to sit out for a year as transfers and will be redshirted for 2019-20. They would both be eligible to play in 2020-21. Joey, presently a freshman, averaged just under 10 points per game and five rebounds.
The Hausers hail from Stevens Point, Wisc., which also happens to be the hometown of UVA's Bennett and assistant coach Brad Soderberg.
The Hausers have visited Wisconsin, now Virginia, and said they planned to visit Michigan State on May 14.

Comments