UVA Basketball: Recruiting, NBA Camp Updates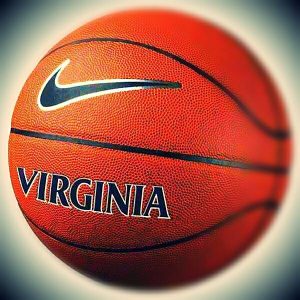 By Jerry Ratcliffe
While Virginia officially signed Italian guard Tomas Woldetensae to a National Letter of Intent on Monday, the highly coveted Hauser brothers were making their final visit at Michigan State, and Mamadi Diakite was attending the G League's Elite Camp in Chicago.
Woldetensae (pronounced Woal-du-TEN-sigh) is a 6-foot-5 shooting guard who played the last two seasons at Indian Hills Community College in Iowa, where he was named to the National Association of Basketball Coaches NJCAA All-America team. He was also the Iowa Community College Athletic Conference Player of the Year.
"We are excited to welcome Tomas into the Virginia men's basketball family," said UVA coach Tony Bennett. "Tomas is a talented guard who is a complete player. Earning a degree from UVA is important to Tomas and his family, and we're looking forward to him joining our program this fall."
Woldetensae, originally from Bologna, Italy, averaged 17.3 points, 2.8 rebounds and 2.5 points last season for Indian Hills, where he shot 47 percent from the field, 47.6 percent from behind the 3-point line, and 88.5 percent on free throws. He holds the school record in free throw percentage (88.8 percent) and is ranks third in 3-pointers with 154.
Indian Hills posted a 60-8 record and won back-to-back league titles and one postseason championship during Woldetensae's career. The new Cavalier played his final two years of high school basketball at Victory Rock Prep in Bradenton, Fla.
Meanwhile, the Hauser brothers, made their official visit to Michigan State, the last of their three visits after announcing they were transferring from Marquette. The Hausers' visited Virginia last Thursday and Friday, and previously visiting Wisconsin.
They will now decide on which of those three schools they will sign with.
According to one published report, Michigan State doesn't appear to be a good match because the Spartans are adding three freshmen recruits and have only one scholarship available. That would mean one of the brothers would have to walk-on and earn a scholarship later.
Regardless of where the Hausers choose to transfer, they will have to sit out a year before they can become eligible to play, meaning they wouldn't see court time until the 2020-21 season.
Sam Hauser is 6-8, 225, and can play the 2, 3, or 4 positions, and has one year of eligibility remaining.  Joey Hauser is 6-9, 230, and has at least two more years of eligibility remaining, and possibly a third if he can gain a medical waiver for his redshirt freshman season.
On another front, Diakite, who has one year of eligibility remaining for the Cavaliers, was in his second day of G-League Elite Camp, put on by the NBA. The camp runs through Thursday and the top performers from the three-day event will be invited to stay in Chicago and participate in the NBA Combine, which begins Friday.
Three UVA players have been invited to the combine: De'Andre Hunter, Kyle Guy, and Ty Jerome.
The NBA has invited 40 prospects who were not invited to the combine to the G-League event, based on players not selected among the top 60 chosen for the combine. Those selections were based on voting held among NBA teams.
While at the G-League camp, players will participate in 5-on-5 games in addition to strength and agility drills.
Along with Diakite, some other familiar names to UVA fans are also attending the G-League event, including: Justin Robinson (Virginia Tech), Mariel Shayock (formerly UVA, Iowa State), Ethan Happ (Wisconsin), Bryce Brown and Jared Harper (Auburn), along with Tyus Battle and Oshae Brissett (Syracuse).

Comments