Kershner named ACC Rowing Scholar-Athlete of the Year
Courtesy UVA Media Relations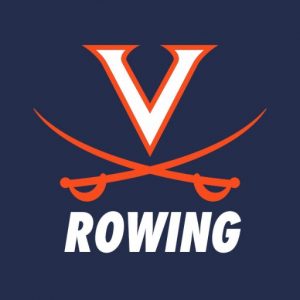 Virginia's Sophia Kershner was named ACC Rowing Scholar-Athlete of the Year, the conference announced Monday. In addition, Kershner was joined on the All-ACC Academic Rowing Team by 13 other UVA rowers.
Kershner, who graduated with a degree in chemistry, is a three-time ACC champion and two-time All-ACC Academic team honoree.
Rowing in the 5-seat of UVA's Varsity Eight, Kershner helped the Cavaliers to their 11th consecutive ACC championship and 20th overall in the 21 years of the event. Kershner was also a part of UVA's sixth-place finish at this year's NCAA Championships as the Cavaliers finished fifth nationally as a team.
Abbie Bird, Grace Comerford, Janet Conklin, Katy Flynn, Colette Glass, Lily Jarrett, Kate Kelly, Nicola Lawless, Cate Porter, Sonja Schlosser, Maggie Taylor, Leia Till and Carrie Warner joined Kershner on the All-ACC Academic team.
The 14 student-athletes on the All-ACC Academic team were Virginia's most since placing 16 on the 2008 team.
Kershner joined former Cavaliers Heidi Long (2019), Georgia Ratcliff (2017), Tessa Dikkers (2016), Sarah Coburn (2013), Sarah Borchelt (2012 & 2011), Jennifer Cromwell (2010) and current associate head coach Kelsie Chaudoin (2008) as ACC scholar-athletes of the year.
To be nominated for the All-ACC Academic team, student-athletes must have recorded a minimum of a 3.0 grade point average in the winter semester and have maintained a 3.0 career GPA at their respective schools. Athletic achievements during the most recent season are also considered in selecting the All-ACC Rowing Academic team.