Kraus scores four goals as top-ranked UVA handles No. 18 Lehigh, 12-8
Courtesy UVA Media Relations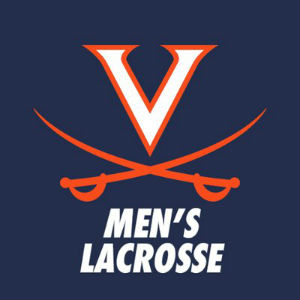 Top-ranked Virginia used a strong first quarter to outlast No. 18 Lehigh on Saturday afternoon, 12-8, at Klöckner Stadium. Michael Kraus led the Cavaliers (2-0) with four goals and one assist in the winning effort. The assist for Kraus gave him 100 for his career, making him the fourth Cavalier all-time to record 100+ career goals and 100+ career assists. He is also the 10th player in ACC history to accomplish this feat.
HOW IT HAPPENED
The Cavaliers opened the game on a 6-1 run to start the first quarter. Kraus scored three goals during the run, while UVA also received scores from Matt Moore, Jared Conners and Payton Cormier. Peter Garno found Cormier with 1:39 left in the first quarter to cap the strong UVA start.
Lehigh (0-1) made it a game in the second quarter, scoring three-straight goals to cut UVA's lead to two goals, 6-4. Christian Mule' scored with 8:44 left in the first half to finish off the run. The Mountain Hawks didn't score again for the next 22:54 and UVA began to put the game out of reach, staking claim to a 9-4 advantage with 2:40 left to play in the third quarter. Goals by Moore and Kraus to start the fourth quarter solidified the UVA lead, 11-5, with 9:14 left to play as the Cavaliers held on for the victory.
UVA STAT LEADERS
A Michael Kraus — 4 goals, 1 assists
A Matt Moore — 3 goals, 2 assists
D Kyle Kology — 7 GBs, 5 CTs
GK Alex Rode — 11 saves, 4 GBs, 1 CT
LSM Jared Conners — 1 goal, 7 GBs, 1 CT
NOTES
Kraus became the fourth Cavalier all-time, joining Kevin Pehlke, Danny Glading and Steele Stanwick to record 100+ career goals and 100+ career assist when he assisted an Ian Laviano goal in the third quarter. He is the 10th player in ACC history to do so.
Kraus has a point in all 51 of his career games, which is tied for No. 2 among active streaks in the nation.
Kraus also passed Danny Glading (119) for No. 10 all-time in career goals at UVA. Kraus now has 121.
Virginia is now 149-39 all-time at Klöckner Stadium.
UVA is 2-0 all-time against Lehigh.
FROM HEAD COACH LARS TIFFANY
"Contested ground balls were the critical key today. We felt like when there were two or three Lehigh men and two to three Virginia men who came up with a lot of those extra possessions, which was critical in a game where the opponent was very strong at the faceoff x as Lehigh is with both [Conor] Gaffney and [Mike] Sisselberger. Our team defense, there was some really good communication going on out there. Give Lehigh's coaching staff credit for making adjustments throughout the game. Minor adjustments, trying to go after what we were doing defensively, so we had to make some adjustments.
"Our young defense, really kind of spearheaded by Kyle Kology and his decision-making. He [Kology] made some really good decisions on when to slide, when to support the dodger and changing some slides at times. It's really a credit to Kyle and the rest of the defense working together. Really appreciative of the fans coming out on a near freezing temperature day but what a beautiful, sunny day to play lacrosse at Klöckner again."
UP NEXT
UVA welcomes Princeton to Klöckner Stadium on Saturday, Feb. 22. The game will be broadcast live on ACC Network at 12 p.m.

Comments