Last 2 Senior Am champs battle for title at Birdwood
By Jerry Ratcliffe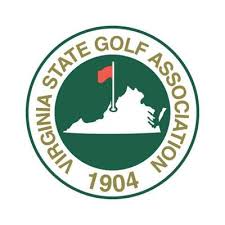 Friday morning's Virginia State Golf Association Senior Amateur Championship will be a battle of champions.
Midlothian's Steve Serrao, a former University of Virginia golfer, will face Tazewell's Buck Brittain, in an 18-hole championship match at Birdwood Golf at Boar's Head Resort for the title in the 74th Senior Am. Brittain won last year's championship, while Serrao captured the 2019 crown Their match is scheduled to start at 8 a.m.
Serrao defeated top-seeded Keith Decker in Thursday morning's quarterfinals, 6 and 5. Decker, who attempting to capture his fourth Senior Am title, predicted that Serrao would be the favorite in his match, noting that Serrao had played the Birdwood course in a recent tournament.
The former Cavalier golfer proved Decker's comments true as the ninth-seeded player went on to defeat No. 12 seed Scott Blankenship of Danville, 2 and 1.
Now, Serrao, a member of Willow Oaks CC, must face defending champ Brittain.
"[Brittain's] tough," Serrao told Chris Lang of the VSGA. "I have to come out tomorrow like I did today against Keith. I've got to come out aggressive and come out not afraid to lose. I was aggressive and I was confident. I just have to have that mentality tomorrow morning against Buck, because he's not going to give me anything."
Serrao jumped all over Decker from the beginning and built a 4-up lead through seven holes. He closed out the match on the 13th hole, having posted a 7-under during that span.
In the semis, Serrao defeated No. 12 Blankenship, battling both the Danville golfer and weather delays. After a weather delay, Serrao stood at the 15th tee and needed only to tie one hole to advance to the final.
However, another delay arrived just after Serrao's drive into heavy rough and he didn't have time to search. Following the lengthy delay, he had to take a penalty as Blankenship won the hole, then birdied the 16th to extended the match. Serrao parred the 17th, while Blankenship missed a long birdie attempt.
"If I had hit a decent drive on 15, it would have been different," Serrao said. "But I spent all that time here angry with myself (during the delay), and the tension was building up."
Brittain defeated No. 7 Matt Sughrue, 4-and-3 in the quarterfinals, then went on to beat No. 22 David Jordan, 6 and 4, to glide into the championship.
Support JerryRatcliffe.com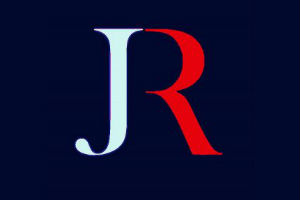 Make a one-time or recurring gift to support JerryRatcliffe.com online below. Your gift is not tax-deductible. Thank you for your support of JerryRatcliffe.com and the "Jerry Ratcliffe Show" podcast!