Lavel's grandma: "[Elliott] was meant to be"
By Jerry Ratcliffe
When Lavel Davis' grandma heard that Clemson offensive coordinator Tony Elliott had been named Virginia's new head coach, she jumped for joy.
"My grandma called and she said, 'It's meant to be,'" Davis laughed when retelling the story this week.
Davis and Elliott have a history. When Davis was playing high-school football in Dorchester, S.C., Elliott was checking him out for Clemson. When Davis suffered a torn ACL, most schools dropped him from their recruiting list, including Clemson.
Virginia didn't, and he turned out to be the surprise player of the Cavaliers' 2020 recruiting class.
The 6-foot-7, 220-pound, then-true freshman finished No. 2 in the nation and No. 1 in the ACC with a 25.75 yards-per-reception average. He was No. 7 in the country among freshmen with 515 receiving yards and tied for No. 5 nationally among freshmen with five receiving touchdowns.
Davis was the only freshman in the nation with 500-plus receiving yards on 20 or fewer catches, all during the 2020 season.
He was forced to sit out the 2021 season after suffering another torn ACL that kept him out of action after experiencing the injury in spring drills.
While Davis reported that he's 85-to-90-percent healthy, he and team doctors have decided it's best for him to skip Virginia's bowl game later this month, even though his rehab is going smoothly now and he's back to running pass routes.
"I'm going to rest up for next season, it's best for my career," Davis said. "I'd rather be safe than sorry. It would be a bigger risk coming back now rather than after a year and five months when I do return. My leg is strong. I've built it back up to the regular strength that it was when I got hurt."
Davis said he was excited about Elliott being named the new Virginia coach, but some of his teammates had reservations because they didn't know much, if anything, about the former Clemson play-caller.
"I explained to them how I met him," Davis said. "Everybody was asking me how he was and I told them that he's similar to Coach (Marques) Hagans (UVA's personable wide receivers coach). That was my opinion. I'd rather they see it with their own eyes, so the talk (Elliott addressed the team a few nights ago) was great.
"The Model Program"#GoHoos pic.twitter.com/SuiQeBUtRM

— Virginia Football (@UVAFootball) December 17, 2021
"You can tell if a person is being genuine," Davis said of the team talk. "He told us his background and it was really eye-opening because I didn't know some of what he told us."
While Davis hadn't had the opportunity to talk one-on-one with the new coach, they did speak briefly upon reuniting.
"[Elliott] said, 'Hey, you still ugly,' still joking with me," Davis laughed.
Davis said he is hoping that UVA's record-breaking quarterback Brennan Armstrong returns for another season, that the entire team is hoping for another year of Armstrong's leadership.
"I want him to stay, but it's his decision," Davis said. "I don't want to put pressure on him."
Ever since he started playing football at age 7, Davis said he had never missed an entire season until this past campaign and that it was "very tough, very tough."
"It was really different, but it taught me how to be a better teammate," Davis said. "I'm just staying patient. I'm working hard, getting back to my routine and making sure I'm not a step behind when my time comes for the future."
As grandma said, "It was meant to be."
Support JerryRatcliffe.com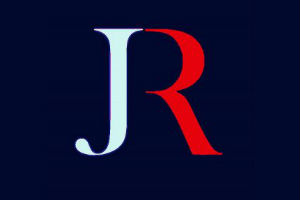 Make a one-time or recurring gift to support JerryRatcliffe.com online below. Your gift is not tax-deductible. Thank you for your support of JerryRatcliffe.com and the "Jerry Ratcliffe Show" podcast!