Local basketball tech start-up looks to seamlessly connect trainers with players
By Harry Farley
JerryRatcliffe.com Correspondent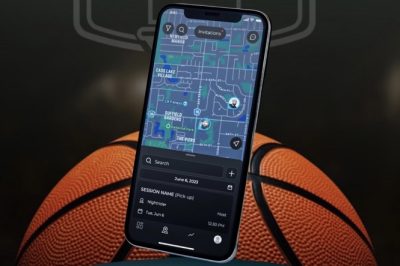 Utrain is a basketball training software app that allows basketball trainers a single stop for scheduling, connecting with clients, and payments, all for free.
A group consisting of some Charlottesville natives and Virginia graduates started the company, which is now in the 2023 Darden School's 434 Accelerator Program. Founded by Daniel Ginsberg and Darryl Smith, Utrain aims to streamline the basketball trainer experience.
Ginsberg and Smith, Blue Ridge School graduates and former teammates, are well-versed in all levels of the sport of basketball. Ginsberg spent time playing professionally in Israel and China after college, while Smith was a basketball standout at Cornell University and has spent several years as a software engineer both in and out of sports.
After a few years playing professional basketball overseas, Ginsberg tore his left meniscus, requiring surgery and ending his professional career. When he returned, he began his own training company and realized there was a huge hole in the basketball training market.
That's when an idea for a way to connect trainers with clients seamlessly was created.
"I was a consumer with an issue…I did a hard search for a basketball training scheduling app. Nothing came up. I said, that doesn't make any sense…so that was the a-ha moment," Ginsberg said.
Ginsberg and Smith started Utrain in 2019 as what Ginsberg calls "more of a hobby company" designed to make basketball trainers' lives easier. But now four years later, Utrain has a whole team, including former Virginia basketball player (and Blue Ridge head coach) Cade Lemcke.
Utrain is a one-stop shop for basketball trainers, allowing them to manage payments, scheduling, their own brand and more, all in the same place.
The app also appeals to the casual basketball player looking for players near them, not just to parents and students of the game. With a functional pickup feature, users can find others who are free to play in their area.
"The real meat and potatoes of the platform is the software as a service. Very simply, it's a scheduling app for basketball trainers…it's got all of the core functionality that trainers are paying for currently," Ginsberg said.
Current apps and software charge trainers fees for their lessons, cutting into trainers' profits and requiring multiple avenues to keep up with their work. But Utrain allows trainers to keep the full cost of their sessions while also being able to manage their business through a single platform. 
As a part of Darden's 434 Accelerator program, Utrain and the other start-ups in their class receive funds, advice and exposure to more investors, allowing them to hopefully continue to grow.
"As long as you're continuing to add value and grow your startup, [Darden will] continue to support you, which is all you really ask for as a founder," Ginsberg said.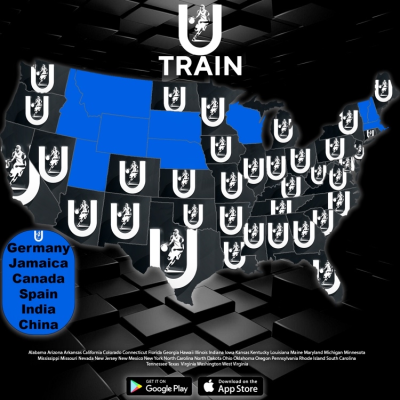 With the exposure from Darden, Utrain has been showcased at Charlottesville's TomTom Festival and the Charlottesville Business Innovation Council Gala, as well as in plenty of media coverage from local outlets.
Meanwhile, Utrain has already picked up several notable partnerships, including the Tonsler League, a summer basketball league in Charlottesville — which Ginsberg himself competed in as a player.
Elsewhere across the country, sponsorships from the likes of Ganon Baker Basketball, Gotham Hoops (New York), Hoops for Hope, HoopKinect (Las Vegas), and The Bitcoin Classic have the Utrain team excited about national steam the app can pick up moving forward. 
With over 40 states and six countries where the Utrain app is live, Ginsberg and the rest of the Utrain team are hoping that this is just the beginning.
After accumulating user feedback, Utrain is adding features like Apple Pay and CashApp to streamline payment, as well as a "Camps" feature which will hopefully draw aspiring professionals of all skill levels to trainers across the country who can utilize Utrain for their own businesses.
As Utrain progresses through the Darden Accelerator Program, they are hoping that TechStars, a sports technology start-up program, is the next stop in their journey — Utrain is currently waiting to hear back. 
Ginsberg, Smith, and the rest of the Utrain team are hoping with the help of Darden and their Charlottesville roots that they can change the way trainers and players approach their basketball teaching and learning experiences.