Looking back at Jack, the man whose name lives on at John Paul Jones Arena
By Jerry Ratcliffe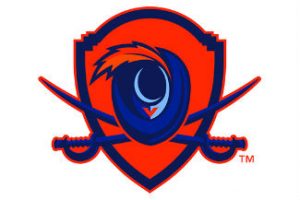 Most of us never really had much of a chance to get to know the man Virginia named its basketball arena after, John Paul "Jack" Jones.
I had the good fortune to meet Jack (he preferred Jack) during the groundbreaking of the arena that would bear his name. Met his son, Paul Tudor Jones, that same day and talked to both about how they had come to the rescue of Virginia basketball.
Well, at least they delivered one of the best facilities in the nation. It would take Tony Bennett, a couple years later, to really rescue UVA hoops. However, without the Joneses, there might never have been a Bennett in the house.
The two things I remember about meeting Jack Jones that day was his love of Virginia basketball and his favorite player, Ralph Sampson. Stayed that way until the end when Jack Jones passed at the age of 100.
I heard about Jack and Paul long before they showed up for the groundbreaking. Barry Parkhill, the reluctant legend of Virginia basketball, had filled me in long before about their planned generosity.
Parkhill told me the story about how he took Paul Jones on a personal tour of the aging University Hall and it's underbelly. Jones was rather disgusted that Cavalier athletes had to live with the unsatisfactory conditions of a building that had survived beyond its prime.
The story went that Paul Jones was willing to contribute a sizeable amount but was reluctant to claim naming rights for himself. Then-president John Casteen offered up the idea of naming the building after Paul's father, Jack.
Sold.
Paul Tudor Jones contributed $35 million to get the ball rolling on the $135 million JPJ. The rest is history.
Parkhill had a cool idea as far as I'm concerned. He suggested people call the arena "the Jack," but that was shot down in favor of JPJ. I liked Parkhill's idea best.
Speaking of Jack, he would drop by Charlottesville from time-to-time to see a game in person. He was there for the grand opening in 2206 when Virginia upset nationally-ranked Arizona with much pre-game pagentry.
I was told he was in Minneapolis for the national championship, which should warm all our hearts.
Also had the pleasure of interviewing Paul Jones three years ago when I did a piece celebrating JPJ's _ heck, I'm gonna call it "the Jack," _ 10th anniversary. Jones reaffirmed his dad's love of Wahoo hoops.
"My dad is getting ready to turn 97 this month, and he never really liked basketball until my mother got Alzheimer's," Paul Jones told me. "In the late '90s, my father became an absolute basketball fanatic, and there's no doubt in my mind that he's alive today because of Virginia basketball and Memphis Grizzlies [NBA] basketball. It literally is what keeps him going."
Paul explained that Jack's standard attire 365 days a year was Virginia gear, from UVA pants, shirt, an embroidered Virginia belt, a JPJ hat and a Cavaliers coat.
Paul Jones also had warm memories of that groundbreaking where JPJ now rests and of that opening game against Arizona.
"When we put the spade in the ground, that was one of the greatest days of my life," Paul Jones said. "I knew that was the first step toward us having a competitive basketball program, where we would be mentioned as peers and equals to Duke and North Carolina."
Virginia has done just that and has actually surpassed those ACC bluebloods in many aspects in recent years.
"The happiest moment of my life was probably the Arizona game," Paul Jones said of the Nov. 12, 2006, 93-90 upset over 10th-ranked Arizona that christened the building in grand fashion.
Remember now that we're talking about a man who made like a gazillion dollars on Wall Street, but those two moments with Jack far surpassed anything that money can buy.
"When they recognized my father, selfishly on a personal level it was a wonderful moment for me," Jones said. "I know what that meant to him. From a family standpoint, that was a very personal moment."
Jones' major goal for Virginia basketball was that JPJ had to be the nicest arena in the ACC, a building that had a Virginia feel, that signature Virginia look, personality.
"I think we accomplished that," he said.
He visualized it just as Kevin Costner's character did in the film "Field of Dreams," build it and they will come. There's a long waiting list for season tickets to this day.
"I never miss a game," said Jones, although most of his viewing is one TV. "Nor does my father."
Jack Jones will be watching from a new skybox this season and you can bet he'll be wearing his JPJ hat and a halo.

Comments