Louisville finishes strong for 63-53 win as Hoos drop seventh in a row
Courtesy UVA Media Relations
A short-handed Virginia women's basketball team turned in a valiant effort in hopes of ending a six-game losing streak before falling late to Louisville on Thursday at John Paul Jones Arena. The Cardinals prevailed 63-53 in the first meeting between the two teams since 2020.
Louisville (18-8, 9-4 ACC) outscored the Cavaliers 22-10 in the final quarter, including a 7-0 run when the game was tied at 50-50 with 4:12 left in the contest. Louisville's Hailey Van Lith led all scorers with 17 points including a critical three-point play late in the fourth quarter.
Virginia (14-11, 3-11) fielded a roster of just eight players and saw two of its leading scorers – Camryn Taylor and London Clarkson – foul out in the final five minutes. Taylor led UVA with 14 points while guard Taylor Valladay added 11 points and six assists, all in the first half. Clarkson finished with eight points.
Virginia controlled most of the game, leading by as much as 10 points at 38-28 of the 8:24 third quarter. Foul trouble and a lack of bench support forced the Cavaliers to move to a zone defense in the second half and Louisville benefited by outrebounding UVA 39-31 during the contest.
HOW IT HAPPENED
Virginia jumped to an early 12-4 lead by hitting four of its first five shots including 3-pointers by Yonta Vaughn and Kaydan Lawson and a pair of driving layups from Valladay and McKenna Dale. The Cavaliers then went cold from the field, missing nine consecutive field goal attempts, allowing the Cardinals to make a 9-0 run and take the lead at 13-12 on a layup by Liz Dixon with 1:41 to play. The two teams traded the lead before Taylor's 10-foot jumper from the right wing gave the Hoos a 16-15 advantage after the opening quarter.
Early in the second quarter, Taylor reached double figures in scoring for the eighth consecutive game to spark the Cavaliers. Her two free throws with 6:06 to play gave UVA a 25-19 advantage as the Hoos took advantage of four Cardinal turnovers early in the quarter.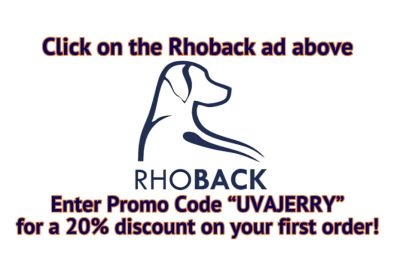 After Louisville trimmed the lead to 25-24, Valladay nailed a 3-pointer to put UVA back up by four at the 3:42 mark. Clarkson scored underneath at 2:10 to make it 30-24 and then added a pair of free throws on Hoos' next possession to extend the lead to 32-24. She capped her six-point scoring run with seven seconds left in the half when she scored another layup off Valladay's assist to give UVA a 34-26 halftime advantage.
Louisville turned the ball over a total of seven times during the second quarter and made just four field goals while being outscored 18-11. Taylor led both teams with 12 points in the opening half.
Both teams failed to convert baskets early in the second half. Clarkson's layup put the Hoos ahead 38-28 at the 8:24 mark and then both teams experienced scoring droughts for at least three minutes. Van Lith knocked down a 3-pointer at the 3:49 mark to bring the Cardinals within four at 38-34.
While the Hoos stayed cold from the field, not scoring for more than six minutes, Louisville went on a 12-0 scoring run over to grab a 40-28 lead on a pair of free throws by Merissah Russell.
Taylor finally scored for UVA at 1:33 to knot the game back up. A 3-pointer from the left corner by Dale gave the Cavaliers a 43-41 advantage heading into the final quarter.
A 3-pointer by Louisville's Chrislyn Carr put the Cardinals up 46-43 1:15 into the fourth quarter. Louisville expanded its lead to five points before Lawson's 3-pointer cut the UVA deficit to 50-48 before the final media timeout of the quarter.
UVA's lack of depth became apparent in the fourth quarter when Clarkson fouled out with 5:47 to play and Taylor had to re-enter the game with four fouls. She left the game at 3:39 when she picked up her fifth personal foul.
After Valladay tied the game at 50-50 on a layup with 4:12 to play Louisville scored seven straight points to ice the victory. The key basket was a driving layup by Van Lith where she was fouled and converted a free throw to up UL up 55-50.
GAME NOTES
Virginia shot 35.8 percent (19 of 53) while Louisville shot 37.3 percent (19 of 51)
Louisville held a 39-31 advantage in rebounding
Taylor Valladay's 11 points marked the first time in seven games she has scored in double figures
Alexia Smith's seven rebounds tied for her second most this season
Yonta Vaughn posted seven rebounds for the second consecutive game
UVA's backcourt accounted for six steals and 10 assists in the opening half
Forward Sam Brunelle missed her third straight game. She is day-to-day with a foot injury
Guard Carole Miller has stepped away from the team
The Cavaliers outscored the Cardinals 20-12 in the paint
Virginia has lost its last seven games and 10 of its last 11
Louisville is 11-2 all-time against UVA and 12-1 in conference contests.
 FROM HEAD COACH AMAKA AGUGUA-HAMILTON
"That was a tough one. We're trying to take some positives away from things. Obviously we're on a losing streak and I'm probably the most competitive person I know and I hate losing. But at the same time, I was proud of our fight. I really challenged our guards after the Pitt game because it feels like everybody is just doubling and tripling up on our post players and challenging our guards to step up and make people guard them because we're talented enough and play with confidence. I thought they did [a good job], and especially Taylor [Valladay], that's one of her best games of the season. I think she shot 50% from the field, had 11 points, six assists, one turnover, a commanding presence and was willing her team to win. So, really proud of Tay, and some of the other guards. Yonta Vaughn finished with seven rebounds and things like that. We've got something to build on. Obviously, it didn't result in a win and it's disappointing but I know that we can get better and we will."
ON THE HORIZON
Louisville marked the start of a three-game homestand for the Cavaliers. The Cavaliers will host No. 22 NC State on Sunday at JPJ. Tip time is set for noon.