Louisville knows what's coming: Armstrong's bombs to Wicks, the nation's best deep-passing duo
By Jerry Ratcliffe
Louisville coach Scott Satterfield knows what's coming to Bluegrass country later this week, one of the nation's top offenses, and he's hoping Virginia's eye-popping numbers resonate with his football team.
"They're really good on offense and it all starts with quarterback Brennan Armstrong," Satterfield said on his radio show Tuesday night. "He's one of the top passers in the country and they throw it a lot. You look down and they've thrown it 50 times or more and you're like, 'Wow.'"
Armstrong leads the nation with 33 passes of 20 yards or more. Earlier this week, Bronco Mendenhall praised his QB, noting that Armstrong has all sorts of pro potential and can make every throw.
Noting that there presently are nine former ACC quarterbacks starting in the NFL, Mendenhall said:
"[Armstrong] is absolutely in that realm. He's not kind of on the fringe, he's right in the middle of that realm. I don't know how to endorse him or share what I think about him any more than I have starting from last year to this year. He's really good.
"He can make every single throw, he's tough, competitive, smart, durable. Anyone that doesn't think that, I guess they'll find out the hard way, right? All you have to do is watch him play and the production speaks for itself. He has tons and tons of room to improve as well, but capability is right there in every level."
Talking about numbers speaking for themselves, Armstrong is No. 2 nationally in passing yards with 1,973, trailing only Fresno State's Jake Haener with 2,230. Armstrong is also No. 2 in total offense (408 per game) and No. 11 in points responsible for (19.6 points per game).
The Virginia lefty certainly isn't lacking in confidence. Mendenhall was asked about Armstrong's accuracy, which is through the roof, and how much of that is just talent as opposed to the cockiness of a quarterback, that they believe they can throw it into a shoebox 55 yards away.
"It's both," Mendenhall answered. "I wish I could dissect that into the exact percentages, but it's both. Sometimes when you hit shoeboxes from 50, you do it 10 times in a row, you actually become pretty confident. For those of us that can't hit the shoebox from 50 once, we're probably not as confident.
"He's done it enough now, and the sample size has become big enough. Not perfect, there's still issues he can develop and grow in. This is absolutely not an issue of capability. He can basically hit whatever you put out there — moving or stationary — as many times as you want, and he can do it with people chasing him around."
That's exactly what Satterfield wants his defense to do come Saturday for the 3 p.m. kickoff in a stadium where UVA has never won.
The Louisville coach knows that Armstrong's numbers wouldn't be so impressive if it were not for some excellent receivers.
"Billy Kemp is all over the place, and that No. 3, the Wicks kid, is one of the better receivers in our conference. He's averaging over 100 yards a game."
Satterfield speaks the truth. Sophomore Dontayvion Wicks has 535 receiving yards and averages 22.3 yards per catch, along with five touchdowns on the season. He was included on the Biletnikoff Watch List last week, an award that honors the nation's best receivers.
With Armstrong leading the nation in passes of 20 yards or more, Wicks also leads the country with 14 catches of 20 or more yards. His miraculous touchdown catch at Miami last week made national news.
Not only was it No. 1 on SportsCenter's Top 10 last Saturday night, but according to ESPN's Bill Hofheimer, "Wicks' grab gets the ESPN Axis treatment and is part of a package featuring all-time memorable catches."
Someone who had Wicks' back cleverly produced a T-shirt to commemorate "The Catch," with all the proceeds going to Wicks in the NIL agreement.
"They can throw it all over the yard," Satterfield said.
He's right.
"They've got a tight end who is 6-7, 295 … is that right?" Satterfield said. It's actually 265, although Jelani Woods is so big, he looks like he's 295.
"He's huge and he can catch and he's hard to tackle," the Cardinals coach said. "He'll make Jack Fagot (6-foot) outside linebacker look like a midget trying to cover him."
Satterfield had a good scouting report on Virginia, as he noted Keytaon Thompson, who rushed for three touchdowns against Lamar Jackson and Louisville as a dual-threat quarterback for Mississippi State in the 2017 Taxslayer Bowl (formerly the Gator Bowl).
"They have a lot of weapons out there, and another quarterback they recruited out of Texas (Jacob Rodriguez), who they motioned him on fourth down, he got up under center and quarterback-sneaked for a first down," Satterfield said.
"Breaking them down, they do a lot of unorthodox things. Offensively, they have a bunch of different crazy formations, motions and shifts that you don't see out of most people. Defensively, they do a lot of different things as well, blitzing all over the place. Special teams, they line up in crazy formations, they fake FGs and punts. Makes you have to really study them. Sometimes it hurts themselves because they're out of position."
Louisville, which opened as a 3-point favorite, is now listed as a 2 1/2-point favorite.
Support JerryRatcliffe.com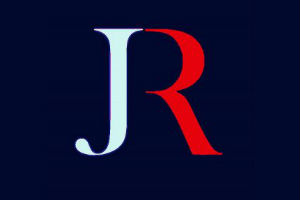 Make a one-time or recurring gift to support JerryRatcliffe.com online below. Your gift is not tax-deductible. Thank you for your support of JerryRatcliffe.com and the "Jerry Ratcliffe Show" podcast!