Mack Brown praises Virginia's team and Bronco's use of transfer portal
By Jerry Ratcliffe
Mack Brown has been around the block a time or two, specifically twice in Chapel Hill. He's won a national championship at Texas, he's been a national college football commentator for ESPN.
Usually when Brown speaks, we listen.
The North Carolina coach had plenty of praise for Virginia coach Bronco Mendenhall, his staff and the Cavalier team this week as the "South's Oldest Rivalry" cranks up on Saturday night at UNC.
"Virginia should be rated higher than we are," Brown said about the unranked Cavaliers, as opposed to the No. 21-ranked Tar Heels. "I don't know what [voters] are missing, but they're not being fair to [UVA]. They've dominated two games."
UVA has solidly defeated William & Mary and Illinois, while UNC was defeated at Virginia Tech in its opener, then hammered Georgia State last weekend.
Brown was extremely impressed about how Mendenhall and his staff, including recruiting researchers, have strengthened the UVA program with expertise in the transfer portal. The Cavaliers have mastered luring in transfers the past few seasons with such players as Bryce Perkins, Tony Poljan, Shane Simpson, Jelani Woods, Keytaon Thompson, Ra'Shaun Henry, Anthony Johnson, Adeeb Atariwa, Olusegun Oluwatimi and others.
"That big tight end they have …" Brown paused, referencing Woods, "I think they brought in nine guys this year. [Woods] was a real factor last week in the Illinois video. He's a huge presence and Brennan [Armstrong] is such a good quarterback. A big target across the middle changes everything. They have a huge target in (Keytaon) Thompson, too. Those transfer portal players changes their whole program."
Brown mentioned UVA's brilliance in the transfer portal several times, almost in envy.
"I don't know how they do that," Brown said. "I'm not very good at the transfer portal."
Support JerryRatcliffe.com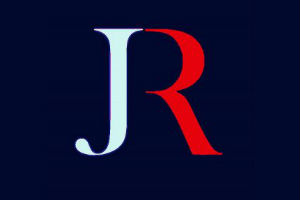 Make a one-time or recurring gift to support JerryRatcliffe.com online below. Your gift is not tax-deductible. Thank you for your support of JerryRatcliffe.com and the "Jerry Ratcliffe Show" podcast!