Mack's pain forced him to shut down his season; Mendenhall's reaction
By Jerry Ratcliffe
FORT LAUDERDALE, Fla. — Bronco Mendenhall never misses an opportunity to tell media and fans how much he loves his players. He really means it.
There is a certain amount of sadness amongst Mendenhall and his coaching staff and team that senior linebacker Jordan Mack will not be playing in Monday night's Orange Bowl game against Florida. Mack has been a staple of Virginia's defense for four years, the epitome of a dedicated player who lived through the 2-10 of four years ago, only to miss the biggest game of his life.
In the end, Mack was playing with so much pain, he just couldn't tolerate it any longer and had to shut himself down from playing in another game. He had surgery on a badly injured ankle and has been attending Orange Bowl practices with a cast, while moving about on one of those "walking scooters."
"After our game against Clemson, that was the third game in a row where Jordan really wasn't practicing until Thursday," Mendenhall said Sunday. "He would move around some and then try to rebound well enough to contribute somehow in the game. And with each successive week, he just wasn't able to perform even to the level he did the previous week.
"So it became clear that he wasn't going to be effective in this game, and it also became clear what can I do and what can the program do to help and advise him to have an opportunity to have the surgery or to recover in time for other opportunities that might arise for football."
Mendenhall and Mack talked about the situation right after the Clemson game to try to figure out what was best for the player.
"He was tormented by trying to decide," Mendenhall said. "But the clear decision was that it was best for him — it was best for our team at the same time — to add some clarity to his recovery, his future, and getting his health back.
"Jordan gave everything he had and still is, to helping our program, but we'll be without him for this game."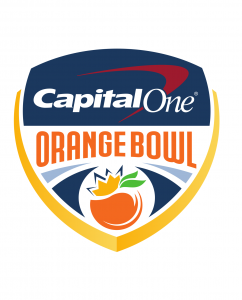 In Mack's place will be freshman Nick Jackson, who has played in several games, but doesn't bring Mack's experience and skill. Mack posted the second-most career starts (43) of anyone on the roster other than team-leading Eli Hanback (47). Jackson has but one start in his rookie season, but has played in several more games.
The loss of Mack is just another blow to a UVA defense that has been decimated by injury this season, including three starters and some backups in the secondary.
Virginia will have Zane Zandier and Jackson as the two starting inside linebackers (Zandier is the regular at the other inside spot), with another freshman, Josh Ahern as the backup for both.
"That's basically our inside linebacker corps for this game," Mendenhall said. "Moving anyone else, that just creates another deficit, which is all doable and we're used to it, but yeah, development of first-year players and Nick Jackson especially, that's where we were."
Mendenhall did have some good news to report in that Zandier finally has the cast off his hand from a previous injury this season.
"That'll help the tackling and his ability to get ball carriers to the ground," Mendenhall said.

Comments