McKneely and freshman teammates arrive at UVA: 'Hopefully, we can make some noise'
By Jerry Ratcliffe
The highly touted recruiting class of 2022 has arrived in Charlottesville with big expectations, having already hit the gym, set up their dorm rooms and checked out the local cuisine.
Isaac McKneely, Isaac Traudt, Ryan Dunn and Leon Bond all arrived this week as true freshmen. Another new face, graduate transfer Ben Vander Plas (Ohio U.), showed up earlier. They all joined most of the returning team for practice under the tutelage of Tony Bennett and his staff.
The freshmen, ranked the second- or third-highest recruiting class in Virginia basketball history depending on what source you choose, had already bonded through various social media. We talked at length with McKneely, a frequent guest on our podcast, recently and he provided an update on that bonding and his personal growth over a state championship season.
"We have a little group chat," McKneely said of the four freshmen. "I'm not going to say we talk daily, but it's pretty frequent, probably every other day. We're just checking in with each other, just if we see something about UVA basketball. We're really close and I can just tell that we're going to be friends for a while. Hopefully we can make some noise in college basketball along with the players already at UVA right now."
The Cavaliers return their top six scorers from last season's 21-14 team, which gelled late in the season and lost in the quarterfinals of the NIT. Some national observers are projecting Virginia to finish second to North Carolina in the ACC next season.
All that is down the road. Right now, McKneely and the other first-years are just trying to find their way around. McKneely and Traudt are roommates, and we assume Bond and Dunn are as well.
"We roomed together at the NBA Top 100 camp," McKneely said of Traudt, "so we've been through it before. That's the main reason I picked him and obviously he's just been one of my friends for a while. We've been talking ever since I committed to UVA, and when they recruited him, I started recruiting him. So we've known each other for a couple of years now."
The notion of two Isaacs rooming together may cause some confusion, but Bennett is already working on a solution.
"Coach Bennett is trying to figure out some nicknames for us so he doesn't get us mixed up," McKneely laughed. "Right now, it's Junior and Senior. I'm Senior because I'm older, and he calls Traudt 'Junior.' We'll see if that sticks.
"[Traudt's] not the Junior to me. He's about five inches taller than me. Probably six or seven."
From the day he committed, the UVA Family has reached out to McKneely, who led Poca (W.Va.) High School to the state title. Along the way, he was named a McDonald's All-American and was presented the state of West Virginia's best athlete of the year (one of the few that has accomplished that back-to-back, the latest Randy Moss).
"Ty Jerome reached out to me, Justin Anderson reached out to me, Kyle Guy, people like that who played for UVA in the past," McKneely said about his commitment. "That just made me realize how UVA is just one big family, and even after you graduate, you're still in the family like Ty Jerome.
"That's cool how they come back, and if I get to compete against guys like that whenever they come back, that's just really cool. UVA is just a really special place. I'm beginning to see that as I go through this process."
Jerome is back right now, having recently conducted his own basketball camp, and was at the first team practice this week. De'Andre Hunter and Devon Hall are also in town, so the freshmen will all get a chance to bond with Wahoo basketball royalty.
Back at it!

🔶⚔️🔷#GoHoos pic.twitter.com/CnDzwwHGz2

— Virginia Men's Basketball (@UVAMensHoops) June 22, 2022
McKneely has prepared himself for the challenge. His coach at Poca High, Allen Osborne, put down a college 3-point shot line in the school gym so that McKneely can adjust to the new range. Poca already uses the "Pack Line" defense and runs sides like Virginia, so that should help him adjust.
"It gives me a chance to step on the court as a freshman and make an impact," McKneely pointed out.
The West Virginia star also has worked on his body. UVA strength and conditioning coach Mike Curtis, one of the best in the business, sent McKneely a workout program to help him build his frame for college ball.
"I think it's definitely helped in attacking the rim," McKneely said of his added strength and explosiveness. "When I was smaller, I used to get bumped off when I was driving down the lane. I used to get mugged off my line.
"Now, using my upper body a little bit more, I'm banging down low. When they put smaller guards on me, Coach Osborne utilized that and put me in the post a little bit. So, I think it has definitely helped in that aspect of my game and on the defensive end as well, cutting people off of their drives, boxing out, rebounding."
Although he's a freshman coming into a situation where there are lots of veteran players, McKneely is an accomplished player for his age and isn't about to be intimidated.
"I mean, I'm not going to back down and neither are they," McKneely said. "We're there to challenge them in practice and we're all working for minutes in the rotation, so that's a big part of it. I just can't wait to battle with them and practice and learn a lot. It's going to be a lot of fun."
He's been told that the pace of college basketball is different and that the strength of college players is also on another level, so he's eager to see how he matches up against players who have been in the college ranks for three or four years. McKneely is getting an early taste of that now in not only facing off against UVA's present team, but some former Wahoos now in the NBA like Jerome, Hunter and Hall, who are back in town and scrimmaging with the Cavaliers.
"I'm all about winning and that's one of the reasons I chose UVA," McKneely said. "Obviously last season they didn't live up to the expectations, but they still had a good year. I mean, it's not like they were terrible. They still had a winning record and middle of the pack in the ACC."
Coming in as a McDonald's All-American, one of the few in UVA basketball history, McKneely doesn't yet know what his role may be, but he hopes to play.
"I think my shooting is going to get me on the court," he said.
McKneely has been compared to former UVA shooting star Joe Harris, one of the most accurate 3-point shooters in NBA history (with the Brooklyn Nets).
"Whether I start, I have no idea," McKneely said. "I'm not too worried about it. I'm just going to work as hard as I can and practice to earn minutes and do what I have to do to help the team, and if that's coming off the bench or whatever, I'm willing to do whatever as long as we're winning. That's all I care about."
With this class having been compared to the 2016 recruiting class that won the national championship in 2019, it has only been natural that McKneely, Bond, Traudt and Dunn have talked about bringing another title to Charlottesville.
"One of our goals is to win a national championship before we leave," McKneely said. "We've been compared to that 2016 class. I don't know what's going to happen. That's a lot to live up to for sure. Hopefully, we can get there. I don't know, but yeah, definitely a national championship is our biggest goal that we have."
First things first, though. The freshmen will be put through a rigorous summer before the team heads to Italy in August for four exhibition games, some against professional teams. UVA did something similar with its teams in 2012 and 2016, which prepared those squads for what was to come.
It will be an important time for bonding and developing chemistry for the season ahead.
"I can't wait for that trip," McKneely said. "I've never been out of the country, so I can't wait to go to Italy and play against some professionals that are there. It should be a really good time to bond with our teammates, because who knows what we're going to do in Italy. Eat some pizza, eat some stuff like that."
UVA also will face Michigan in the ACC-Big Ten Challenge and have a November tournament in Las Vegas with strong competition.
"I can't wait for that one either," McKneely said of the trip to Vegas. "Baylor, UCLA, Illinois are in that one. That should be a 'welcome to college basketball' experience for me with those powerhouses. I've never been to Vegas, so it should be a fun experience."
Then, there's the ACC venues that McKneely grew up watching on TV.
"I can only imagine what it's like playing in Durham, in Chapel Hill," he said. "It's just special to play in arenas like that, the Carrier Dome. A lot of history. Hopefully we can have some good games. Reece's [Beekman] shot at Duke … I can only imagine that feeling."
One of the players he most wants to get to know and learn from is fifth-year senior Kihei Clark, UVA's starting point guard, who is returning for his fifth season due to the extra year of eligibility granted by the NCAA to compensate for the pandemic. Clark is likely to become a member of China's national team for the summer but will be back for the Italian trip.
Critics have claimed Clark's return will slow the growth of McKneely and/or Beekman, but McKneely doesn't agree. He welcomes Clark back with open arms and plans to embrace him as a mentor the same way Clark did with Jerome and London Perrantes.
"There's absolutely no problem with Kihei coming back, I'll tell you that much," McKneely said. "He's a national champion. He's played four years and I'm just going to try to learn as much as I can from him and other guys.
"As an incoming freshman, you don't know what to expect, so I'm going to be under his wing along with others. I saw something that Virginia returns the most percentage of minutes in Power Five basketball, so I think that's huge. I mean, bringing that experience back along with the class that we're bringing in, I think we should have a special team."
McKneely is somewhat versed in the defensive style of play that Virginia uses, but having someone like Clark to show him the finer points gets the freshman excited.
"He's had a lot of success, obviously, winning the national championship (as a freshman), so I'm trying to pick up as much as I can, especially on the defensive end," McKneely said of his future association with Clark. "He's such a great defender."
McKneely speaks volumes for he and his three freshmen teammates, all eager to get started, all eager to learn, all eager to carve their niche into UVA basketball history.
And, yes, they could be special.
Support JerryRatcliffe.com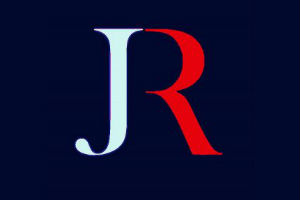 Make a one-time or recurring gift to support JerryRatcliffe.com online below. Your gift is not tax-deductible. Thank you for your support of JerryRatcliffe.com and the "Jerry Ratcliffe Show" podcast!