McKneely has an off day as Poca falls in state title game
By Jerry Ratcliffe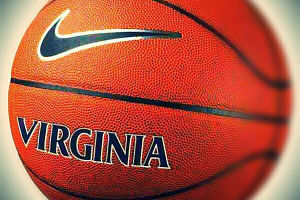 Isaac McKneely and his Poca High School teammates magical ride to the West Virginia state AA basketball championship came to an end on Saturday afternoon as the No. 2 seeded Dots lost to top-seeded Williamstown, 50-47.
The Dots and McKneely got off to an awful start, trailing 28-9 at halftime. McKneely, who hit two clutch 3-pointers to advance Poca into the championship game, experienced one of the worst shooting days of his young career.
At the break, the junior combo guard who committed to Virginia in late January, was 0 for 8 against Williamstown's zone. He missed his first 10 shots of the game, but finished with 12 points (4 of 22) and nine assists (2 of 11 on 3-point attempts).
Poca didn't give up, fighting back to within a one point deficit with 1:40 to play at 46-45, but couldn't get over the hump.
"That's what I tried to do [block out the misses]," McKneely told the Charleston Gazette-Mail after the game. "That's what good shooters do.
"Sometimes you feel like you can't throw it in the ocean and that's what happened to me. This one's on me. I'll get back in the gym Monday and come back even better."