McKoy's HS Coach: UVA Getting A Good One
By Jerry Ratcliffe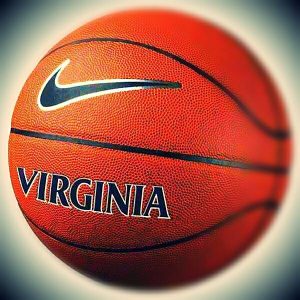 Shawan Robinson knows ACC basketball. He played at Clemson. His cousin, Jamal Robinson, played at Virginia. So when he says one of his players is ACC caliber, UVA caliber, he knows what he's talking about.
Robinson coached Virginia's new signee, Justin McKoy, at Panther Creek High School in Cary, N.C., and he believes the Cavaliers picked a winner.
McKoy is a 6-foot-8, 225-pound forward, who averaged 24.7 points, 10.6 rebounds, 3.4 assists, and 1.3 steals per game while leading Panther Creek (24-6). A previous Penn State commitment, McKoy chose national champion Virginia over North Carolina and NC State in his most recent recruitment.
McKoy has been compared by some observers to UNC's Luke Maye, a key figure in the Tar Heels' success the past few years.
"I would agree with that in some ways," Robinson said. "Justin is probably longer than Maye. I would say Justin is a little more athletic."
In fact, McKoy was so impressive during an offseason workout a few weeks ago that Carolina coach Roy Williams offered him on the spot, both McKoy and Robinson confirmed. After McKoy gained his release from Penn State, NC State was the first to offer, then Carolina, then Virginia.
"I spoke a lot to Coach (Tony) Bennett and Coach (Jason) Williford last July and August when they had one scholarship," Robinson said about UVA's interest in McKoy. "They were interested in him and Kadin Shedrick (Holly Springs, N.C., center). Shedrick visited Virginia and committed and so there was no scholarship available. Once Justin was released, they reached back out and kind of went from there."
McKoy signed with Penn State during the November signing period, but realized that he wanted to be closer to his family.
"Justin would come to me and he would be a little anxious about being so far away from home," Robinson said. "All he has is his mom and siblings. His father died when he was one year old. I think the distance to Penn State was just too much for him."
Robinson said that from the feedback he received from McKoy, that the biggest factor in choosing Virginia was "his ability to grow in his faith and basketball with Virginia," and that Bennett was a big piece to that. "That spoke to Justin."
Bennett, of course, was elated over McKoy's decision.
"We are excited to welcome Justin into the Virginia men's basketball family," Bennett said. "Justin is a talented forward who is skilled and competitive. He and his family value education and we're looking forward to having him join our program this fall."
Bennett's statement about McKoy being competitive might be an understatement.
"Two things really stand out about Justin to me," Robinson said. "His competitiveness and his work ethic. He hates to lose and that was an issue earlier in his career. He'll win at all costs. In terms of work ethic, I've never seen a gym rat like him. He'll go two and three workouts a day. I've never seen anybody work like him."
McKoy is versatile with his 7-foot wingspan. He is a good shooter and similar to former UVA star De'Andre Hunter, who was ACC and National Defensive Player of the Year, McKoy guarded all five positions and played all five positions in high school.
"If you take one thing away, he'll counter and make you pay," Robinson said of McKoy. "He can bring it up against the press. He led our conference in every statistical category except steals. Virginia is getting a good one."
On the court, McKoy has no fear. Robinson said that over a five-game stretch this past season, Panther Creek was down four or five points in each of those games, but not in the end.
"Every one of those games, Justin put us on his back and gave us a chance to win," Robinson said. "The only one of those five games we didn't win was when a kid on the opposing team hit a half court shot to beat us. Still, Justin has no problem taking the big shot."
Robinson said he easily could see McKoy playing the 3 or 4 positions at Virginia, going to the top of the key, picking and popping.
"He presents some unique problems," the coach said.
Sound familiar, as in Hunter, who was a matchup nightmare for most opponents?
Off the court, McKoy is a mild-mannered kid.
"He's gregarious, loves to put smiles on people's faces," Robinson said. "At school every day, when kids leave trash all over the cafeteria, Justin's there to help clean it up. He's just a good kid who likes to help. If I had a daughter his age, I would want her to date Justin McKoy."
McKoy will join a current recruiting class with Shedrick and guard Casey Morsell of Washington, D.C. (St. John's College High School).
That presently leaves Virginia with two scholarships with the Cavaliers' recent exodus of Hunter, Ty Jerome, Kyle Guy (all declaring for the NBA), Jack Salt (graduate), and Marco Anthony (transferring). Mamadi Diakite, a redshirt junior, has declared for the draft but left the door open to returning, a decision he will have to make by May 29.
If Diakite does not return, that would give UVA another scholarship.
Bennett and his staff are occupied with roster management at this point and are considering all options: grad transfers, regular transfers, and high school seniors.
Most recently on the radar is California shooting guard Johnny Juzang, a 6-6 sharpshooter from Harvard Westlake School in Studio City. Juzang is a five-star who announced this week that he is reclassifying from the 2020 to the 2019 recruiting class and will announce his college choice shortly.
Virginia, Kentucky, and Villanova are considered the frontrunners. Juzang unofficially visited UVA last fall, but is visiting Kentucky this weekend. Wildcats coaches traveled to California this week for an in-home visit and offered Juzang.
Sources said they expected the shooting star to visit UVA soon if he doesn't commit to UK after his visit.
Could it be that Juzang was waiting to learn if Guy was considering a return by May 29 before he decided to reclassify? Certainly he wouldn't commit to UVA if there was a chance of Guy returning. However, with Kentucky coming into the picture, everything is up in the air.
Also, Virginia could offer the Hauser brothers, Sam and Joey, who are transferring from Marquette. However, that would eat up both UVA scholarships and both would have to sit out a season and would be of no immediate help to a team that just lost the heart of its scoring lineup.
The next week or two could be very interesting for Virginia basketball. Stay tuned.