Mendenhall has taken a less physical approach to training camp this time around
By Jerry Ratcliffe
Virginia's football team is yet to have an all-out scrimmage deep into training camp, but Bronco Mendenhall is going to try to find a way to get it done Saturday at Scott Stadium, weather permitting.
"We've had two planned and we've had lightning cancel both," Mendenhall said after Friday's practice. "[Saturday] is our next [opportunity] so we'll find a time where there's zero chance of lightning."
Still, heading into the final week of training camp, Mendenhall said he likes his team because of its experience, which has changed the way he has conducted camp this year. Normally, Mendenhall wants physical practices, which is a risk because of potential injuries. This camp is different.
"I've taken liberties to not do as much contact, and to ask more of them to practice as professionals do because there's so many that have experience, and we need them all, while other years I would be more concerned, but not this year," Mendenhall said.
Lots of NFL coaches over the past two years have lightened their training camp schedules because of the risk of injuries, and it hasn't greatly impacted their rosters in terms of losing personnel.
UVA has had some players banged up but nothing serious, unlike in the spring when the Cavaliers lost star sophomore wide receiver Lavel Davis, Jr., to a knee injury. He isn't expected to return until November, although Mendenhall said Davis is "ahead of schedule."
While Davis, who is recovering from his second ACL injury, won't be ready for the beginning of the season, don't tell that to the 6-foot-7 receiver.
"If I'm not watching closely, [Davis] tries to sneak into stuff," Mendenhall cracked. "I'm talking about drills, right, and like, yeah, he wants to just get into anything he can, so I spend a lot of time kicking him out of stuff right now."
While the team hasn't been able to scrimmage as it is accustomed, that doesn't mean there's no physicality. Mendenhall knows there's a delicate balance in preparing his team vs. the risk of injury.
"With the parity and limited rosters, what every college football team faces are those tradeoffs," he said.
Still, his team gets physical work through drills.
"None of that directly simulates the culture needed to win an athlete's life, but I'm not willing to make the trade for the volume of contacts to promote that because players matter more," he said. "So we usually address [physicality, turnover drills, etc.] through drills, and that's the next best thing."
Virginia had some solid transfers enter the program since last season and Mendenhall appeared impressed by all of them, particularly Oklahoma State tight end Jalani Woods, who the coach described as perhaps the best player on the entire roster. Woods, a 6-7, 270-pound tight end, can run, has good hands, and can block.
"Jalani is exactly what we would have hoped for," Mendenhall said. "A.J. (Louisville cornerback transfer Anthony Johnson), has the same mindset (as Woods), is likeable and a really good player. Josh Hayes (North Dakota State cornerback transfer) is currently out with an injury (Mendenhall said it is not considered serious), but everything with him is the same."
Hayes, who should be back to practice before the opener, if not sooner, played in 52 games for the Bisons, and was part of teams that claimed three FCS national championships.
Mendenhall said there's no drama at one of his special teams spots with Billy Kemp IV back as the team's starting punt returner. Kemp was UVA's sole guy at that spot last season and returned 14 punts for 71 yards, a 5.1 average, with a long return of 19 yards.
Kickoff return is another question.
"I'm not close enough to name a starter, a backup or a third team yet, so we have a significant amount of work to do there," the coach said. "Starling is being considered with a pool of about six others."
Starling is Demick Starling, a 6-0, 190 sophomore receiver from Nashville, who caught a few passes as one of 12 true freshmen to play last season. He caught a touchdown pass against Abilene Christian.
Support JerryRatcliffe.com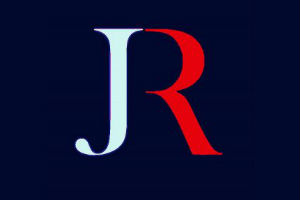 Make a one-time or recurring gift to support JerryRatcliffe.com online below. Your gift is not tax-deductible. Thank you for your support of JerryRatcliffe.com and the "Jerry Ratcliffe Show" podcast!