Mendenhall must figure out how to stop Wake Forest's unique offensive system
By Jerry Ratcliffe
Wake Forest might be flying under the national radar, but not under Bronco Mendenhall's. He knows exactly what's ahead of him and his Virginia football team in Friday night's home game against the undefeated Demon Deacons.
So maybe Wake's three wins haven't exactly come against a "Murderer's Row," but the Deacs still did what they had to do. They beat Old Dominion, 42-10, then beat Norfolk State, 41-16, then mildly surprised Florida State, 35-14, last Saturday.
The fact that Wake is one of only two ACC teams to average at least 30 points a game over the last four years (Clemson, not surprisingly is the other), is eye-catching as the Deacons try for five. Mendenhall is one of those who is not surprised by that fact.
"I really think Dave Clawson and the plan he has at Wake — I think he's one of the best coaches in college football," Mendenhall said this week. "They have a really complementary style, meaning the defense fits with the special teams, which fits with the offense, and so it's a style really no one else in college football is running, at least at the Power Five level. So it's difficult to prepare for."
Virginia should know. It has lost its last two outings against Wake Forest, including last year's game in Winston-Salem when the Cavaliers didn't have the services of quarterback Brennan Armstrong, who was recovering from a concussion against NC State the week before.
Instead, UVA had no experienced quarterback to go to and alternated between Lindell Stone, a little-used backup, along with transfer Keytaon Thompson and true freshman Ira Armstead out of the "wildcat" formation.
The Cavaliers were playing with one hand tied behind their back because they couldn't throw the ball. Thompson had an injured shoulder and could only run. Armstead was too inexperienced.
While UVA hung in for a half, Wake's defense quickly caught on to what the Cavaliers were trying to do offensively and shut it down for the most part. Meanwhile, Virginia's defense, which lost both starting safeties early in that game, could not stop the Deacs.
Armstrong is healthy for this week's game and has a plethora of playmakers to help for a high-scoring Virginia offense. Meanwhile, the Cavalier defense is coming off an embarrassing showing in Chapel Hill where they were physically manhandled by the Tar Heels, surrendering 59 points and 699 yards to UNC.
Mendenhall doesn't have to search far for reminders of what Wake is capable of, including last year's game film.
"You know, it really hasn't taken the film," Mendenhall said. "It's not hard because we've played them twice in my tenure here and they've beaten us both times in really hard contests, and the week is just a very difficult one to prepare for.
"The story has already passed from the older players to the younger players, so I don't know how the rest of the world views Wake, but in the ACC they're a good football program, and they win a lot and they do it at a place that's pretty challenging. They've earned our respect."
Not only does Virginia face the challenge of taking on the Deacons on a short week because of the Friday night game, but has to prepare for one of the more unique offenses in Power Five football, while trying to correct its own myriad of mistakes at Carolina.
"It's pretty simple, right? There's a player in conflict most all of the time if you choose to play zone, and if you choose to play man, they like the personnel they have at wide receiver, running back, quarterback, so they like their matchups," Mendenhall explained. "That's led to that kind of point production for that long really at a place that you don't view like Clemson."
Mendenhall commended Clawson on coming up with the scheme, which has been extremely successful. It's kind of an RPO-based philosophy where the quarterback reads the defense and has the option to hold onto the ball for the longest time and hand it off to a running back, or pull the ball at the last second and keep it, or look for a receiver.
Wake attacks the A-gap religiously, and if a defense can't stop it, the Deacs just keep attacking.
"Regardless of who they play, whatever league, whatever type of defense or whatever their rankings are, it's a very tough system to stop," Mendenhall said of the No. 24-ranked Deacs.
Clawson has the perfect triggerman in Sam Hartman, an intelligent, athletic quarterback who passed for 2,224 yards and 13 touchdowns last season (only five interceptions). In three games this season, Hartman has completed nearly 69 percent of his 83 pass attempts for 691 yards and six TDs (one interception).
"Experience is first and foremost (concerning Hartman)," Mendenhall said. "He has a great idea of how to run their system. He knows exactly where he's to look, and he knows what decision to make, and he does it in real time, which is a part of how their offense is designed, to give them a little bit better chance to be right on every play, whether to give it, whether to throw it and where, because of their exchange timing.
"So experience and capability, so an active runner, he's tough, he's competitive, he throws the ball well, so when you add the right system to a quarterback that can do all that, then yeah, you end up with scoring a lot of points, which they are."
Hartman was 22 for 31 for 259 yards and two touchdowns in the dismantling of winless Florida State. The Deacs also ran for 225 yards, leaving Virginia pining for the day it can have similar success with its running attack.
UVA had only 21 yards rushing at Carolina, leaving Tar Heel coach Mack Brown to comment on the win:
"We made [Virginia] one-dimensional," Brown said. "It's hard to win if you throw it every time."
Passing numbers are generally considered losing numbers.
Still, it will be interesting to see if Virginia offensive coordinator Robert Anae decides whether to try and establish a running game early or continue to air it out against Wake.
UVA quarterback Brennan Armstrong earned yet another distinction after his record-breaking performance in the loss to the Tar Heels. Armstrong joined Patrick Mahomes as the only Power Five quarterbacks over the past decade within the first three games of the season to throw 13 TD passses, throw for 1,300 yards and complete 70 percent of their passes with no more than three turnovers.
That's pretty high cotton.
Will Armstrong have to pull the Cavaliers through on Friday night, or can the defense step up and contain Wake Forest's dangerous offense? UVA, which has won 19 of its last 21 home games, is a four-point favorite.
Support JerryRatcliffe.com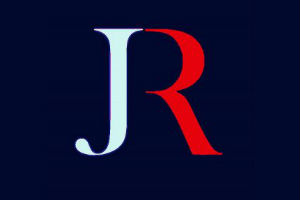 Make a one-time or recurring gift to support JerryRatcliffe.com online below. Your gift is not tax-deductible. Thank you for your support of JerryRatcliffe.com and the "Jerry Ratcliffe Show" podcast!