Mendenhall not worried about FG kicker after pair of misses vs Illinois
By Jerry Ratcliffe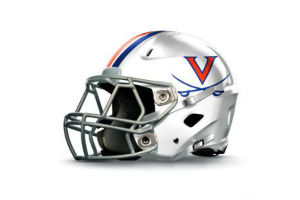 Last year's shootout between Virginia and North Carolina came down to a mere three points as the Cavaliers won their fourth consecutive game over the Tar Heels.
When the "South's Oldest Rivalry" renews for the 126th time on Saturday in Chapel Hill (7:30 p.m.), could the outcome be decided by a field goal? If that's the case, should UVA fans be concerned that their place-kicker, Justin Duenkel, missed two field goals in the Cavaliers win over Illinois last weekend.
No reason to fret, Bronco Mendenhall said Monday during his weekly presser.
"As excited as we were in the opener (an easy 43-0 win over William & Mary) and the great start that we got off to with Justin (Duenkel), one [field goal attempt] just a little bit off and not quite adjusting to the cross-winds that were at the end of the field, so just a little bit there," Mendenhall said. "And one, if I remember it correctly, there was a time-out (penalty for illegal procedure) and we kind of went out and there was a time out and there was a pause and we restarted. We didn't manage that really well just in terms of handling Justin and just bringing him back."
Duenkel, who made both of his field goal attempts vs. William & Mary (39 and 25 yards) missed both his attempts in UVA's 42-14 win over visiting Illinois last Saturday. He missed from 46 yards in the first quarter and 31 yards in the second.
"Yeah, we learned some things just protocol-wise," Mendenhall. "He's going to be fine."
The coach was referring to the cross-wind issue and the timing issue.
"That doesn't mean both of those caused the misses, but they influenced it," Mendenhall said. "We can do a better job as a staff just addressing those things."
Duenkel, a sophomore from Great Falls (Flint Hill School), is in his first season as UVA's place-kicker. Here's his breakdown so far this season in terms of makes/misses and yardage:
20-29 yards: 1-1
30-39 yards: 1-2
40-49 yards: 0-1
Duenkel, who has a strong leg and is averaging 64 yards on his kickoffs, was ranked the No. 3 kicker in the country by Kornbule Kicking. He was a two-time, first-team, all-state kicker at Flint Hill, and a first-team All-Washington Metro kicker.
Support JerryRatcliffe.com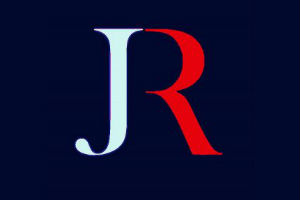 Make a one-time or recurring gift to support JerryRatcliffe.com online below. Your gift is not tax-deductible. Thank you for your support of JerryRatcliffe.com and the "Jerry Ratcliffe Show" podcast!