Mendenhall's & Anae's offensive monster ready to create havoc in Chapel Hill
By Jerry Ratcliffe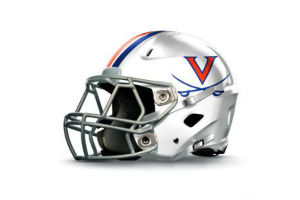 Taysom Hill was the origin of Virginia's offensive madness, but it didn't stop there. Bronco Mendenhall and his offensive coaches, blessed with an abundance of playmakers, expanded the schematics to what Cavalier fans have witnessed the past two weeks: 85 points, 1,101 total yards.
Hill, the original "Thorterback," for Mendenhall back at BYU, has gone on to become somewhat of a unicorn for the NFL's New Orleans Saints, who simply list him as "Football Player" on their roster. He's a one-stop, do-it-all kind of guy.
Virginia has developed an offense that has built upon that theory by playing four quarterbacks _ six if you count former quarterbacks Keytaon Thompson and Jelani Woods _ who add to the dizzying game plan that keep opposing defensive coordinators up at night. Toss in a fleet of dangerous receivers, the most solid backfield Mendenhall has had in his six years at Virginia, and a physical, veteran offensive line, and you have arguably the most explosive Cavalier offense in history.
"They run a lot of crazy stuff," said UNC co-defensive coordinator Jay Bateman.
Veteran Carolina coach Mack Brown called UVA's offense very unique.
"I don't know how they practice it all," Brown said, which forces defenses to spend extra preparation time to be ready for, well, almost everything and the kitchen sink.
So Brown believes his defense "will just have to be us.
"You spend all your time trying to chase the eye candy and all that stuff moving around, you're not going to do a very good job."
Not only does starting quarterback Brennan Armstrong run, throw and even catch, but backup quarterbacks Iraken Armstead, Jacob Rodriguez and Jay Woolfolk are inserted into the game liberally and can create all sorts of problems.
Thompson, a former dual-threat quarterback at Mississippi State, and who is called "Football Player" by Mendenhall, can line up anywhere and sometimes will play as a "wildcat" runner, sometimes go in motion and run the ball, sometimes go in motion and slip underneath the center and take a snap. He's also a lethal receiver and he can throw the ball.
Woods, a transfer tight end from Oklahoma State, is 6-foot-7, 265 pounds and can run. He started his career at quarterback.
Dontayvion Wicks is developing into a special receiver and compliments possession receiver Billy Kemp IV, the leading receiver on the 2020 squad. There's also Ra'Shaun Henry, a dangerous target and Demick Starling. Oh, yeah, and then there's four running backs who can hurt you.
Armstrong is the traffic cop who isn't a bit confused about all the sophistication of this scheme. In fact, on the second series of UVA's win over Illinois last week, the Cavaliers lined up trips right, only to have Armstrong look off the play and throw it left. On the same series, 6-foot-10, 325-pound offensive tackle Ryan Swoboda broke the huddle and went to the offensive line, but then split out as a wide receiver.
One might see just about anything, and part of the beauty is to keep defenses guessing.
While this grew out of a football laboratory in Provo with Hill as the monster, the experimentation would make Dr. Frankenstein jealous. Bronco never had such an array of playmakers in one offense until now.
"No, not at one position," Mendenhall said. "I'll put it this way: A lot of other players that we're bringing in are quarterbacks, and I've already kind of articulated not just regular quarterbacks but great athletes at quarterback.
"When you see Ira, or when you see KT and Jacob Rodriguez, as he'll keep emerging, and then Jay Woolfolk will come out, there's just more at that position, than when Taysom was the beginning."
The plan expanded last season when Armstrong was injured, and with no experienced backup (Thompson had experience but couldn't throw due to a shoulder injury in training camp), offensive coordinator Robert Anae started using those two players in "wildcat" roles.
"That just doubled down on our direction of putting more quarterbacks on the field, but not only more quarterbacks, more football players, and not only football players, good athletes that can do multiple things," Mendenhall explained. "It was the Taysom origin, Brennan's injury, facilitating and adding fuel to an existing path that has kind of emerged into what you've seen so far."
All of this is creating nightmares for opposing defenses as UNC's Bateman pointed out.
"[Virginia] forces defenses to change," Bateman said. "Illinois quickly got into a one call [defense]. Virginia knows what call you're in and can call a good play."
Exactly the plan, Mendenhall would nod.
"That is the exact hope is that it is a nightmare, that it is sleep lost, it is extra time, it is uncertainty, it is 'what will that player do' and what personnel group," Mendenhall said.
Carolina would leave us to believe that it isn't going to spend extra time chasing that eye candy Brown mentioned. Don't believe it.
Still, even without all the motion, all the possibilities the Cavaliers are throwing at the Tar Heels, Brown admitted he had a bigger problem: Virginia's physical nature.
"What they've done to us the last two years is that they've been more physical than us, especially last year," Brown said. "When you play Virginia, you better be ready to go."
Bateman agreed.
"Watching film from last year and [UVA] blocked us," the UNC coach said. "This game comes down to whipping blocks. They did a good job last year of giving us some different stuff (blocking scheme-wise). I think when we're done Saturday night, it's usually the team that has blocked and tackled the best."
What Bateman has been impressed the most by is Armstrong's improvement as a passer (he's completing 71 percent of his passes, for 700 yards and only one interception – not Armstrong's fault) in two games.
"They're throwing it better for sure," Bateman said. "I think they're more talented outside at receiver and the tight end is a really good player. You have a veteran offensive line that's physical and a quarterback who is a tremendous player who can do everything.
"The thing I see from Armstrong is that he has a complete grasp of where to throw. Last year we were able to tilt the coverage a little bit, but this year the throw game is so much better."
Virginia will go to Chapel Hill, where it has had rare success on the road in the Mendenhall era, in hopes of winning five straight against the 10-point favorite Tar Heels.
It's a huge game for both programs. A win could catapult the Cavaliers into the Top 25 as they begin a critical four-game stretch. A loss by the Tar Heels, once ranked No. 10 nationally, now No. 21, would essentially kill their season after having lost their opener two weeks ago at Virginia Tech.
Should Virginia win, somewhere Taysom Hill will be smiling.
Support JerryRatcliffe.com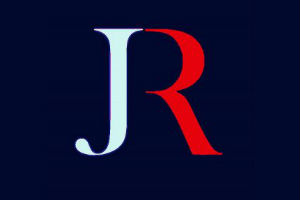 Make a one-time or recurring gift to support JerryRatcliffe.com online below. Your gift is not tax-deductible. Thank you for your support of JerryRatcliffe.com and the "Jerry Ratcliffe Show" podcast!