Men's Golf: Strong second-round finish keeps UVA in the hunt at NCAA Regional
Courtesy UVA Media Relations
Thanks to a strong finish to close out its second round, the Virginia men's golf team remains in the hunt for a berth to the NCAA Championships from its regional site at Yale. The 10th seeded Cavaliers shot 1-under 279 to stand in seventh place at 4-under 556 after the NCAA New Haven Regional's first two rounds. The top five teams will advance to the national championships following Wednesday's third round.
Virginia's four scoring players combined to play the final three holes at the Yale Golf Course at 5-under par to move up several spots on the leaderboard. No. 17 Wake Forest leads the 14-team field at 21-under 539 while No. 5 North Carolina is second at 540. North Florida and Georgia Southern are tied for third place at 548 and No. 8 Texas Tech holds down the coveted fifth position in the standings at 10-under 550. No. 20 Illinois is one shot better than UVA on the leaderboard at 555.
Sophomore George Duangmanee leads the Cavaliers at 3-under 137 after posting a score of 1-under 69 on Tuesday. Junior Pietro Bovari is in 16th place at 2-under 138. He opened his day with a birdie on the first hole before falling to 3-over par before collecting birdies on two of his final three holes to finish at 1-over 71.
Sophomore Chris Fosdick had UVA's best second-round score shooting 2-under 68 to move up to 24th place at 1-under 139. Freshman Deven Patel is in 45th position at 143 after shooting 72. Senior Jack Montague is in 51st place at 4-over 144. He shot 71 during the second round.
The final round of the tournament gets underway Tuesday at 7:30 a.m. The Cavaliers will be paired with Seton Hall and UCF during the final round. Those teams will tee off starting at 8:25 a.m. from the first tee. Live scoring is online at Golfstat.com.
NCAA New Haven Regional
Yale Golf Course
New Haven, Conn.
Par 70, 6,409 yards
Second Round Results
Team Results
1. Wake Forest — 267-272-539
2. North Carolina — 273-267-540
3. North Florida — 267-281-548
3. Georgia Southern — 270-278-548
5. Texas Tech — 271-279-550
6. Illinois — 273-282-555
7. Virginia — 277-279-556
8. UCF — 276-282-558
9. Seton Hall — 275-286-561
10. Mississippi State — 280-290-570
11. Charlotte — 280-291-571
12. Yale — 286-296-582
13. NC State — 284-299-583
14. Sacred Heart — 309-301-610
Individual Leaders
1. Ryan Gerard, North Carolina — 65-65-130
2. Austin Greaser, North Carolina — 68-63-131
3. Alex Fitzpatrick, Wake Forest — 66-67-133
3. Mason Williams, Georgia Southern — 65-68-133
Virginia Results
11. George Duangmanee — 68-69-137
16. Pietro Bovari — 67-71-138
24. Chris Fosdick — 71-68-139
45. Deven Patel — 71-72-143
51. Jack Montague — 73-71-144
Support JerryRatcliffe.com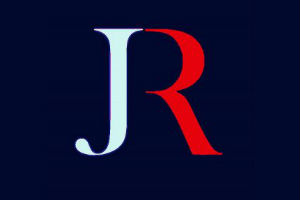 Make a one-time or recurring gift to support JerryRatcliffe.com online below. Your gift is not tax-deductible. Thank you for your support of JerryRatcliffe.com and the "Jerry Ratcliffe Show" podcast!