Men's Golf: UVA earns No. 10 seed in NCAA Regional Championships
Courtesy UVA Media Relations
For the 14th consecutive time the Virginia men's golf team has received a bid to the NCAA Regional Championships. The Cavaliers were awarded the number No. 10 seed among 14 teams at the regional championship site at the Yale Golf Course in New Haven, Conn.
A total of 81 teams are competing at six regional sites May 16-18 with the top five teams and top individual (not qualifying with a team) advancing to the NCAA Championships set for May 27-June 1 at Grayhawk Golf Club in Scottsdale, Ariz.
"I'm excited about going to Yale. I know the golf course very well having played there and having coached there at several regionals," said Virginia head coach Bowen Sargent. "The last time we played a regional there we got through by a shot or two. It should be a good site for us. Chris Fosdick is from there and Jimmie Massie has played there before. I feel like we have a lot of experience with the golf course and will be in a position where we can advance."
The regional berth marks the 25th time since 1990 the Cavaliers have competed in postseason play. Virginia is looking to advance to the NCAA Championships for the 17th time in its history. In the team's last NCAA Regional appearance in 2021, UVA placed seventh at the Kingston Springs (Tenn.) Regional.
The field for the New Haven Regional includes (listed by seed): 1. North Carolina; 2. Texas Tech; 3. Wake Forest; 4. Illinois; 5. NC State; 6. Charlotte; 7. North Florida; 8. Georgia Southern; 9. Mississippi State; 10. Virginia; 11. UCF; 12. Seton Hall; 13. Yale; 14. Sacred Heart.
Virginia is one of 10 ACC schools participating in this year's championship. Also making the tournament this year are: Clemson, Duke, Florida State, Georgia Tech, Louisville, NC State, North Carolina, Notre Dame and Wake Forest.
The Cavaliers enter the postseason ranked No. 58 by Golfstat and No. 52 by Golfweek.
NCAA Regional Sites and Field
Bryan Regional
At Texas A&M's Traditions Club in Bryan, Texas
1. Pepperdine; 2. Texas A&M; 3. Georgia; 4. Tennessee; 5. Kansas; 6. Arizona; 7. Michigan State; 8. SMU; 9. Boise State; 10. Oregon State; 11. Colorado State; 12. SE Louisiana; 13. Texas Southern
Columbus Regional
At Ohio State's Scarlet Course in Columbus, Ohio
1. Oklahoma State; 2. Georgia Tech; 3. Arkansas; 4. Clemson; 5. East Tennessee State; 6. Ohio State; 7. Duke; 8. Northwestern; 9. Florida Gulf Coast; 10. San Francisco; 11. Kentucky; 12. Wright State; 13. Southern Illinois
Palm Beach Gardens Regional
At PGA National Resort – Champions Course (hosted by Florida Atlantic)
1. Vanderbilt; 2. Florida; 3. Notre Dame; 4. Florida State; 5. Purdue; 6. New Mexico; 7. South Florida; 8. Little Rock; 9. Col. of Charleston; 10. Indiana; 11. San Diego; 12. Davidson; 13. Loyola (Md.); 14. Charleston Southern
Stockton Regional
At the Reserve at Spanos Park (hosted by Pacific)
1. Arizona State; 2. Washington; 3. Stanford; 4. LSU; 5. Oregon; 6. Nevada; 7. Liberty; 8. BYU; 9. UAB; 10. Houston; 11. UC Davis; 12. Denver; 13. Abilene Christian; 14. Weber State
Norman Regional
At the Jimmie Austin OU Golf Club (hosted by Oklahoma)
1. Oklahoma; 2. Texas; 3. Auburn; 4. South Carolina; 5. Ole Miss; 6. Louisville; 7. Missouri; 8. San Diego State; 9. Utah; 10. Kent State; 11. Kansas State; 12. UT Martin; 13. Rider
Support JerryRatcliffe.com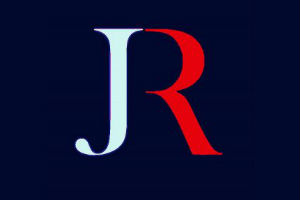 Make a one-time or recurring gift to support JerryRatcliffe.com online below. Your gift is not tax-deductible. Thank you for your support of JerryRatcliffe.com and the "Jerry Ratcliffe Show" podcast!