Men's Lacrosse: No. 3 UVA defeats No. 12 Army, 14-9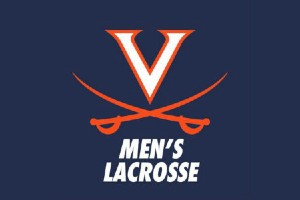 No. 3 Virginia (2-0) picked up a key non-conference home win over No. 12 Army (0-1) on Sunday afternoon, 14-9.
The contest was played at the Lower Turf practice field due to field conditions at Klöckner Stadium.
The Cavaliers won 10-of-13 first-half faceoffs to control possession and alleviate a first-time starter in goal, Bobby Gavin, from a strong Army attack. Gavin, starting for Alex Rode who wasn't available, allowed four goals on the first four shots he saw from Army. He settled down and shutout Army in the second quarter as UVA held an 8-4 lead going into the intermission.
Army scored first on a Bobby Abshire goal 1:04 into the game. UVA won the next three faceoffs, which resulted in three-straight goals by the Cavaliers, giving UVA a lead (3-1) they never relinquished. Ian Laviano started the UVA scoring with the 100th goal of his career at 13:21 in the first quarter. Matt Moore scored next and Payton Cormier capped the run with a score at 11:36 in the first quarter on a Connor Shellenberger helper.
Army cut UVA'a lead to one goal, 5-4, at the first quarter break after the Black Knights scored twice in the last two minutes of the frame. Aidan Byrnes scored off a Brendan Nichtern helper with 14 seconds left to cap the first quarter.
That was as close as Army would get. The Cavaliers outscored the Black Knights 3-0 in the second quarter on goals by Moore and two by Cormier to cushion UVA's lead. Cormier's third goal of the game came with 1.1 seconds left in the first half. UVA's lead never fell below four goals in the second half as the Cavaliers wrapped up the key home win.

Comments