No. 9 Virginia captures key road victory at No. 6 Notre Dame, 12-11
Courtesy UVA Media Relations
The No. 9 Virginia Cavaliers (7-2, 1-2 ACC) scored five goals in the third quarter to propel them to victory over the No. 6 Notre Dame Fighting Irish (4-1, 0-1 ACC) on Saturday afternoon, 12-11, at Arlotta Stadium.
Dox Aitken scored the game's first and last goals, his final tally coming with 2:28 left in the game to snap an 11-11 tie. Aitken's goal gave UVA's its first-ever win at Notre Dame in four tries. His game-winning goal came after Notre Dame tied the contest, 11-11, on back-to-back goals by Eric Dobson and Will Yorke on consecutive Irish possessions. Yorke's score tied the game with 3:24 left to play.
UVA held Notre Dame scoreless in the first quarter after taking an early 3-0 lead. The Irish went on a 7-2 run in the second quarter to take a 7-5 lead into the intermission.
The Cavaliers came out of halftime with a 3-0 spurt to take the lead, 8-7. Ian Laviano found a loose ball on the doorstep and delivered it home with 4:12 left in the third frame to cap the streak. Yorke tied the game roughly two minutes later, 8-8, with an unassisted goal.
Virginia wasn't done with its third-quarter scoring. Payton Cormier scored the fourth of his five goals with 1:03 left in the third, followed by a step-down score from Laviano, completing his hat-trick.
Notre Dame didn't go away in the fourth quarter, starting the game's final frame on a 3-1 run, tying the game at 11-11. From there, Aitken scored his goal to put UVA up for good. With three seconds left, UVA goalie Alex Rode saved a Yorke shot on the doorstep to solidify the win.
Support JerryRatcliffe.com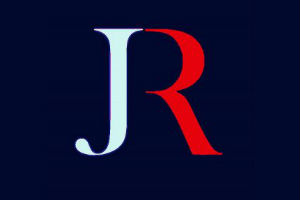 Make a one-time or recurring gift to support JerryRatcliffe.com online below. Your gift is not tax-deductible. Thank you for your support of JerryRatcliffe.com and the "Jerry Ratcliffe Show" podcast!