Men's Tennis: No. 1 UVA punches ticket to ITA Championships in Chicago
Courtesy UVA Media Relations
The No. 1 Virginia men's tennis team picked up a 4-0 victory against Princeton in the ITA Kickoff Weekend championship match on Sunday at the Boar's Head Sports Club.
With the victory, the Cavaliers (6-0) earn a spot in the 16-team field of the ITA National Team Indoor Championships taking place Feb. 17-20 in Chicago.
Iñaki Montes and Ryan Goetz opened the match against the Tigers (1-3) with a dominant 6-1 win on doubles court two. Jeffrey von der Schulenburg and Alexander Kiefer clinched the point with a 6-2 victory on court three.
In singles, the Cavaliers' victories on courts one, two and four came in rapid succession. Montes wrapped up a 6-2, 6-2 win against Will Peters on court two, finishing one point ahead of Goetz who won 6-2, 6-0 on four. A minute later, Chris Rodesch clinched the match with a 6-2, 6-2 victory on the top court.
"First of all, congratulations to Princeton on a great match," said head coach Andres Pedroso. "I thought they competed really hard and gave us some really good tests at certain courts. I think that program has a really bright future. As far as our guys, I thought they were total pros. They competed really well and played the match together. It was a good step in the right direction."
This was Virginia's sixth sweep in six matches this season and its 29th consecutive victory dating back to last season.
Virginia has only failed to advance out of ITA Kickoff Weekend twice in the last 15 tournaments. The Cavaliers have won six ITA National Team Indoor Championships, including four straight from 2008 to 2011 and most recently in 2017 when the tournament was held in Charlottesville.
Virginia picked up a 4-0 victory against Nevada (0-2) in the opening round on Saturday (results below).
#1 VIRGINIA 4, PRINCETON 0
Singles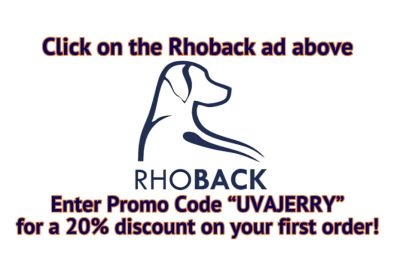 1. #27 Chris Rodesch (VA) def. Fnu Nidunjianzan (PRIN) 6-2, 6-2
2. #37 Inaki Montes (VA) def. Will Peters (PRIN) 6-2, 6-2
3. #45 Jeffrey von der Schulenburg (VA) vs. Sebastian Sec (PRIN) 6-0, 4-5, unfinished
4. Ryan Goetz (VA) def. Thomas Bosancic (PRIN) 6-2, 6-0
5. Mans Dahlberg (VA) vs. Ellis Short (PRIN) 7-6 (7-3), 0-2, unfinished
6. Alexander Kiefer (VA) vs. Alan Kam (PRIN) 3-6, 3-1, unfinished
Doubles
1. Bar Botzer/Chris Rodesch (VA) vs. Fnu Nidunjianzan/Will Peters (PRIN) 4-3, unfinished
2. Inaki Montes/Ryan Goetz (VA) def. Filippos Astreinidis/Ellis Short (PRIN) 6-1
3. Jeffrey von der Schulenburg/Alexander Kiefer (VA) def. Thomas Bosancic/Matthew Bosancic (PRIN) 6-2
Order of finish: Doubles (2,3); Singles (2,4,1)
#1 VIRGINIA 4, NEVADA 0 (SATURDAY)
Singles
1. #27 Chris Rodesch (VA) def. Liborio, Pedro (NV) 6-0, 6-2
2. #37 Inaki Montes (VA) vs. N'Tcha, Delmas (NV) 6-2, 4-1, unfinished
3. #45 Jeffrey von der Schulenburg (VA) def. Coupu, Matheo (NV) 6-1, 6-1
4. Ryan Goetz (VA) def. Kadri Hassani, Y (NV) 6-1, 6-1
5. Mans Dahlberg (VA) vs. Benn, Satchel (NV) 6-3, 5-0, unfinished
6. Alexander Kiefer (VA) vs. Zisswiller, Loris (NV) 6-3, 3-2, unfinished
Doubles
1. Mans Dahlberg/Chris Rodesch (VA) def. Coupu, Matheo/N'Tcha, Delmas (NV) 6-1
2. Inaki Montes/Ryan Goetz (VA) vs. Benn, Satchel/Zisswiller, Loris (NV) 5-1, unfinished
3. Jeffrey von der Schulenburg/Alexander Kiefer (VA) def. Liborio, Pedro/Kadri Hassani, Y (NV) 6-1
Order of finish: Doubles (3,1); Singles (3,4,1)
ABOUT ITA KICKOFF WEEKEND
The ITA Kickoff Weekend is one of the marquee events of the spring season bringing together the top 60 men's and women's college tennis teams for a weekend of intense competition. Hosted by 15 men's and women's programs from across the country, the ITA Kickoff Weekend is an early-season test for teams against programs they might not typically face.
Not just playing for pride, the stakes will be high for Kickoff Weekend play as all 120 competing teams are looking to be just one of the 15 teams from each gender to advance to the ITA National Team Indoor Championships
Each season, the ITA Kickoff Weekend field is determined by the ITA Kickoff Weekend Draft which is held in the summer months after the dual-match season. The Top 15 ranked teams in the final ITA Rankings of the season will automatically serve as hosts for both men's and women's teams
In the draft, teams and coaches have the opportunity to choose where they would like to play. The picks start with the No. 16 ranked team and conclude with the No. 60 ranked team (or until all 60 spots are filled)
With four teams playing at each host site, the winning teams from the opening round will meet in the second round to determine who advances to the 2023 ITA National Team Indoor Championships