Men's Tennis: No. 4 Virginia opens ACC play by sweeping Boston College
Courtesy UVA Media Relations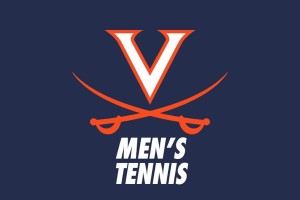 The No. 4 Virginia men's tennis team opened ACC play with a 7-0 victory against Boston College on Friday at the Weymouth Club in Weymouth, Mass.
Virginia (7-2, 1-0 ACC) won the doubles point and took all six singles matches in straight sets.
Freshman Alexander Kiefer (The Woodlands, Texas) started the scoring for the Cavaliers in both doubles and singles. He and partner senior Matthew Lord (Bloomfield, Conn.) began the match with a 6-1 win on the No. 3 doubles court.
In singles, he flew through a 6-1, 6-1 victory against Bennett Turner on court six to put UVA ahead 2-0. Senior Gianni Ross (Chicago, Ill.) also had a dominant win on court five, topping Mason Fung 6-0, 6-2. Freshman Jeffrey von der Schulenburg (Zurich, Switzerland) played at the No. 1 singles court for the first time this season, picking up a 6-2, 6-0 win against Max Mendehlson.
Notes
Virginia improved 20-0 all-time against Boston College
Virginia had freshmen playing in four of the six slots in both the singles and doubles lineups
Comments: UVA coach Andres Pedroso
"The Eagles played a great match and our guys were all business out there. Today was a very mature match from our team and a great way to kick off the ACC regular season. Tough battles ahead."
#4 Virginia 7, Boston College 0
Singles competition
Jeffrey von der Schulenburg (VA) def. Max Mendelsohn (BC) 6-2, 6-0
Inaki Montes (VA) def.Sean Mullins (BC)6-2, 6-2
Ryan Goetz (VA) def.Max Motlagh(BC) 6-2, 6-2
Chris Rodesch (VA) def.Shreekar Eedara(BC) 6-1, 6-1
Gianni Ross (VA) def.Mason Fung(BC) 6-0, 6-2
Alexander Kiefer (VA) def.Bennett Turner(BC) 6-1, 6-1
Doubles competition
Ryan Goetz/Chris Rodesch (VA) vs.Max Motlagh/Sean Mullins(BC), UF 4-5
Inaki Montes/J vd Schulenburg (VA) def.Shreekar Eedara/Mason Fun(BC) 6-1
Alexander Kiefer/Matthew Lord def.Bennett Turner/Max Mendelsohn (BC) 6-1
Order of finish: Doubles (3,2); Singles (6,1,5,4,2,3)
T-1:42

Comments