Meyer, Foster, Knight set school records on Day 2 of Virginia Challenge
Courtesy UVA Media Relations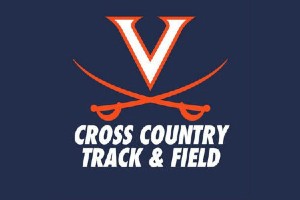 A day after setting the school record in the 1500 meters, UVA graduate student Michaela Meyer improved upon her school record in the 800 meters to help headline the Cavaliers' efforts on the second day of the Virginia Challenge at Lannigan Field.
Running in the sixth and final section of the event, Meyer broke away from the pack during her final 200 meters to win comfortably with a time of 2:01.97. That time set both the meet record and Lannigan Field standard. It currently stands as the third-best time in the nation for the 800 meters.
Teammate Brenton Foster also rewrote his school record in the high jump event he previously set in 2019. He cleared 2.24 meters (7' 4.25") to equal the Lannigan Field record and set a meet record with a height that ranks fourth best in the nation. Foster's previous top clearance stood at 7' 3.75".
Another Virginia school record was matched when Andrenette Knight won the 400-meter hurdles with a time of 56.54, equaling the previous best mark by Cavalier Ayla Smith in 2011. That time stands as the third best in the nation this season. She was just one of several UVA sprinters to turn in winning efforts.
Jada Seaman won the 200-meters with a time of 23.70 and then she combined with Kayla Bonnick, Khyasia Caldwell and Anna Jefferson to win the 4×100, clocking a time of 45.02.
The UVA women's 4×400 team of Anzhelika Parenchuk, Knight, Seaman and Jefferson posted a season-best time of 3:36.44 in a second-place finish. That stands as the fourth best on Virginia's all-time performance list.
Their counterparts on the men's team also finished with a season-best mark in the event. Justice Dixon, Brandon Outlaw, Conor Murphy and Keith Frasier combined for a time of 3:13.48.
In addition to Foster's show in the high jump, several other Cavaliers had outstanding days in field events.
Sophomore Owayne Owens won the triple jump with a top mark of 16.45 meters (53' 11.75") the improved upon his standing in third place on the UVA all-time performance list.
Sophomore Alix Still used wins in the long jump and 100-meter hurdles to capture the heptathlon with a final score of 5371 points. That ranks fifth on the UVA all-time performance list.
Sophomore Rebecca Hawkins was second in the high jump with a mark of 1.73 meters (5' 8") that matched her personal best performance.
Sophomore Khyasia Caldwell was the runner-up in the triple jump with a best effort of 13.33 meters (43' 8.75") and classmate Zoe Rice took third with a personal best leap of 12.79 meters (41' 11.5").
Freshman Maria Deaviz was second in the discus with a best mark of 16.60 meters (54' 5.5").
UVA will send a contingent of competitors to a meet at North Carolina A&T next weekend before hosting its final home event of the season on May 1 when the Virginia Grand Prix takes place at Lannigan Field.
Support JerryRatcliffe.com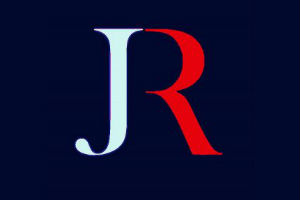 Make a one-time or recurring gift to support JerryRatcliffe.com online below. Your gift is not tax-deductible. Thank you for your support of JerryRatcliffe.com and the "Jerry Ratcliffe Show" podcast!