Meyer's record-breaking 800m highlights UVA on Day 3 of Raleigh Relays
Courtesy UVA Media Relations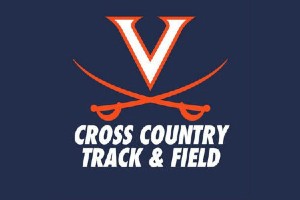 The Virginia men's and women's track and field team kept up their record-breaking performances at the Raleigh Relays on Saturday. The day's results were highlighted by graduate student Michaela Meyer (Southbury, Conn.) in the 800 meters.
Meyer, a graduate transfer from Delaware, won the 800m with a time of 2:02.20. That broke the 36-year-old Virginia school record while also setting meet and facility records. Her time exceeded the qualifying standard (2:02.50) for the U.S. Olympic Trials. This week Meyer was named the ACC Women's Track Performer of the Week after winning the 800m and 1500m at last Saturday's UVA Opener.
That was not the only school record set on Saturday.
The Cavalier women's 4×100 relay team of Kayla Bonnick (St. Catherine, Jamaica), Halle Hazzard (Commack, N.Y.), Jada Seaman (Pikesville, Md.) and Anna Jefferson (Warren, Mich.) finished second in that event with a UVA all-time best performance of 44.55, bettering the old mark by 1/100th of a second.
Virginia swept the top two spots in the women's long jump when Caldwell won with a mark of 6.08m (19' 11.5") while Seaman was second at 6.02m (19' 8").
Andrenette Knight (Morant Bay, Jamaica) won the 400-meter hurdles with a time of 58.02. She returned to the track to finish fifth in the 100-meter hurdles with a time of 13.56 that ranks fourth on UVA's all-time performance list.
While Meyer stole the show in the 800m, freshmen Keara Seasholtz (Wayne, Pa.) and Alahna Sabbakhan (Washington, D.C.) also had impressive runs. Seasholtz's time of 2:07.59 ranks No. 2 for UVA freshman and No. 10 on the all-time performance list. Sabbakhan's 2:08.38 is fourth on freshman record list.
Hazzard and Seaman turned in impressive wind assisted times in the 200 meters. Hazzard was second in 23.15 and Seaman placed third at 23.18. Hazzard also posted the second best time (11.33) in the 100-meter dash while freshman Bonnick was fourth (11.66) in that same race.
In the men's 200 meters, Jordan Willis (Williamsburg, Va.) took over fourth place on the UVA all-time performance list with a time of 21.16. That was the best mark by a Cavalier in that event in 13 years. His time was the fifth best for the meet.
Support JerryRatcliffe.com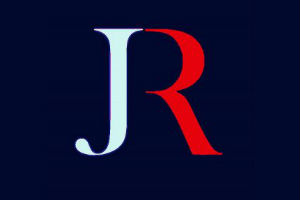 Make a one-time or recurring gift to support JerryRatcliffe.com online below. Your gift is not tax-deductible. Thank you for your support of JerryRatcliffe.com and the "Jerry Ratcliffe Show" podcast!