Michaels' improbable Father's Day gift helps lift Virginia over Tennessee in College World Series
By Jerry Ratcliffe
On Father's Day, Logan Michaels delivered the most precious gift possible in his first at bat in the College World Series.
Michaels slammed his first home run of the season, a hanging breaking ball off Tennessee ace Chad Dallas, over the left-field fence of Omaha's Ameritrade Park to give Virginia a 1-0 lead in the top of the third inning. The Cavaliers would go on to rout the nation's No. 3 seed, 6-0 in the two teams opening game.
While the home run broke the ice for his team, Michaels' blast was so much more.
His father, Jeff Michaels, who was diagnosed with pancreatic cancer three years ago, was in the stands to witness his son's deeds. ESPN's cameras immediately focused on the Michaels family as Jeff celebrated the roundtripper, getting high-fives from all those around him.
The emotions of father and son on this special day, were even more dramatic than most. Once Logan Michaels had celebrated the blast with his teammates at home plate, cameras focused in on him, alone in the dugout, obviously emotional, leaned over, face in hands. Moments later, the camera focused back on Jeff Michaels. A fan had brought the home run ball to him, knowing what it would mean to the father. Jeff proudly held up the ball to the cameraman and then, like his son, couldn't contain his emotions and buried his face in his hands.
Amazing drama on a Father's Day for every fan watching, realizing the history of this family. Virginia coach Brian O'Connor thought back to three years ago when the prognosis was learned and Logan, the team's catcher the past two seasons, almost stayed home in Deforest, Wisc., to be with his dad, to help him deal with cancer. Jeff appreciated the consideration but told his son to go play ball, that it was what he was destined to do.
"How about the day that Logan Michaels had," O'Connor said in a postgame interview. "I'm so proud of him to get his first home run of the year in Omaha, and then to get a couple of other knocks. That guy has been a rock for us in our uniform. He's a tremendous leader."
Michaels, who bats eighth in the Cavaliers' order, did have quite a day. He was 3-for-4 hitting, had two RBI and scored half of UVA's six runs.
"Actually, when I hit [the home run], it over the fence, I immediately started thinking about my dad," Michaels said. "It was one of the most special moments that we could share together. Sitting in the dugout after it happened, I got pretty emotional, knowing just for him to be here, for what he went through in the past, just for him to be here and be able to see that, I couldn't have asked for anything more."
Michaels viewed his dad's reaction to receiving the baseball on a Twitter video, adding to his satisfaction for the day.
"There's no words for it," Michaels said in his postgame interview with media. "Just for someone to bring him the home run ball, and for it to happen on Father's Day at the College World Series, definitely it's a special moment for our family and for my dad and I."
It was a moment that might not have ever happened without a couple of turns of fate.
"There was a time three years ago that I had no idea if Logan Michaels would show up to campus because of what he was dealing with his father," O'Connor said. "He decided to come. He was encouraged by his parents to be here. I'm just delighted for him, that he can perform for his team and his father can sit there and watch him do it."
The situation three years ago had the young man tied in emotional knots.
He remembers after arriving at UVA, about a month later at the end of September, he flew home for a weekend. It was the sickest his dad had been, and the visit was a difficult one, especially when he left home.
"I remember getting back on my flight to leave home and I remember I cried all the way on the trip from Chicago to Charlottesville, just not wanting to go back, but go home to be with my family and just help them," Michaels said.
Once back on campus, Michaels visited his academic counselor. His heart was back home, but at the same time, he had worked his entire life to become a college baseball player.
"My dad was always like, 'no, just stay [at UVA], you'll enjoy it … this is what you've been meant to do your whole life,'" Michaels remembered.
His teammates and coaches understood and offered what support they could.
O'Connor, who has dealt with all sorts of heart-wrenching situations during his career, certainly was behind Michaels all the way. The coach has children, family, and understands impactful twists and turns in lives.
"These players that wear our uniform, they look to us as coaches and administrators, as leaders that are looking out for their best interest," the UVA skipper said. "People want to make it about home runs and guys rising up and going to professional baseball, but when it comes down to it in its simplest form, it's about caring for young people.
"Family is always going to be first, so checking in with Logan, tell him that if you need to go home and spend a couple of weeks, then you need to do that."
Winning pitcher and battery mate Andrew Abbott said he and the rest of the Cavaliers team have always stood solidly behind their catcher.
"Mainly just trying to listen," Abbott said. "With his dad going through a hard time with cancer, just trying to be friends and to listen. That's the best thing you can do for somebody that's had some hard times is listening and understanding what they're going through and then you can figure out how to help them."
Abbott said he believed that Michaels just being out there on the baseball field, the freedom he has felt in that setting, knowing that his father wanted him to play, was soothing.
Other than immediately thinking about his dad when the ball sailed over the fence, Michaels was ecstatic that he hit one out.
He told the story that he was joking about a home run during a lunch-time podcast on Saturday, and was asked if he was going to hit a home run in Sunday's game. He said he'd like to. Then he was asked how many homers he had hit this year and he had to 'fess up that there was zero.
"It's kind of funny they asked me the question and then it happens," Michaels smiled. "A lot of us on the team have joked about how I'm saving it for Omaha."
He said he knew he could do it, because he has in practice, but it was a thrill to see it through.
O'Connor wasn't as confident.
"I couldn't believe it," the coach said. "His swing is not made for that, but the ball was up a little bit, he put a good swing on it."
O'Connor has seen his catcher knock it over the fence in practices, but Ameritrade isn't the easiest place to hit a home run. It was the only one in the game for either team, and Tennessee is one of the most dangerous home run hitting teams in the nation.
"Still, I just wouldn't have thought that until it finally left the ballpark, I just couldn't believe that," O'Connor said. "I was just so happy for him."
It was something that a Hollywood script writer would have imagined, something that seemed so improbable under the most unique and heartwarming circumstances.
It was the best Father's Day gift in Omaha on Sunday. Logan Michaels delivered and no one will ever forget.
Support JerryRatcliffe.com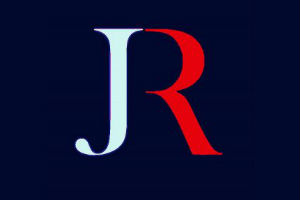 Make a one-time or recurring gift to support JerryRatcliffe.com online below. Your gift is not tax-deductible. Thank you for your support of JerryRatcliffe.com and the "Jerry Ratcliffe Show" podcast!