Milicic makes it official, signs National Letter of Intent with Cavaliers
By Jerry Ratcliffe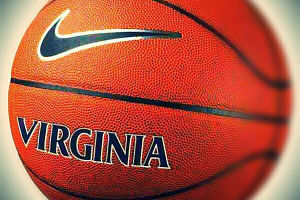 It's official. Igor Milicic Jr. signed his National Letter of Intent with Virginia on Thursday.
The 6-foot-9 Croatian averaged 13.3 points, 5.2 rebounds and 1.8 assists in 21 games for Orange Academy Ratiopharm of the German Pro Be league last season. He was a 45 percent shooter from the field and 33 percent from the 3-point arc.
According to sources, former UVA forward Isaiah Wilkins (2015-18), who also plays in Germany, tipped off Tony Bennett's staff about Milicic.
"We are thrilled to add Igor into the Virginia men's basketball family," Bennett said in a press release. "Igor is a skilled and versatile player with good size and length. We are excited about his potential and look forward to him joining our program."
Milicic, whose father is an accomplished coach and former player in Europe, holds dual citizenship in Poland and Croatia. He made his debut with the Polish senior national team in the FIBA Eurobasket qualifying window in February.
"I am really excited about the upcoming season and can't wait to get to Charlottesville to see all of the Hoos' fans in person, hopefully in the arena," Milicic Jr., said. "I think with the help of Coach Bennett I can become a great athlete as well as a great young adult. I can guarantee you that I am going to do everything necessary for the team to get better every day."
Milicic is 18 years old and may have some work to do before he takes on the rigors of ACC basketball. At 215 pounds, it is likely that Milicic will spend a lot of time with UVA strength and conditioning coach Mike Curtis to add some bulk and strength.
While Milicic played both small forward and power forward for Rationpharm, he may be more of a shooting guard or possibly a small-ball wing for the Cavaliers. Milicic is considered one of the top amateur prospects coming out of Europe.