Minus Armstrong, Virginia can't muster firepower in loss to Notre Dame
By Jerry Ratcliffe
As if Virginia fans didn't already know, life without Brennan Armstrong is a lost cause.
Saturday night's primetime matchup with No. 7 Notre Dame was a horrible reminder of what football is like when Armstrong is on the sidelines with a headset. It beckoned back to last season when UVA went 0-2 without the fiery redhead's services. Now, make it 0-3.
Armstrong, who led the nation in passing coming into the game, couldn't answer the bell after suffering broken ribs two weeks ago in a shootout loss at BYU. The southpaw quarterback, who had led the Cavaliers to more than 500 yards offense in all but one game this season, came out pregame with the other quarterbacks to loosen up, but it was visibly clear that every gingerly thrown pass he attempted was a no-go.
With Armstrong scratched as expected, the burden fell upon true freshman quarterback Jay Woolfolk to keep Virginia in the game. Becoming the first true freshman to start as Virginia's quarterback since Bryan Shumock in 1977, Woolfolk put up an admirable effort in a 28-3 loss to the Irish, who were missing three starters on defense due to injuries and illness.
Notre Dame prepared for Armstrong, just in case. It also prepared for what the Irish guessed was Virginia's offense last year without Armstong — the 'Wildcat' offense — which Bronco Mendenhall chose not to employ. All the Irish had to do after that was throw all kinds of pressure at the freshman and force him into mistakes.
Woolfolk ended up 18 for 33 passing for 196 yards, about half what Armstrong averages, and was sacked seven times by a very aggressive Irish defense. He was intercepted twice. He also rushed 16 times, many of those in escaping the pressure, for a net 15 yards (he was minus-41 yards in sack yardage).
Chiefly, Woolfolk couldn't put the Cavaliers into the end zone. Only a fourth-quarter field goal kept Virginia from being shut out at home for the first time since 2017.
"I thought [Woolfolk] handled tonight on par with it being a first start against a top-10 team, replacing what I think is the best quarterback in the country," Mendenhall said after watching the Cavaliers drop to 6-4 on the season. "Our team also saw what we look like without Brennan and how they have to step up."
Mendenhall's players, a season-best 48,584 fans at Scott Stadium and a national television audience saw UVA without Armstrong and it wasn't pretty.
Mendenhall said only recently that he believes there's no quarterback in the country that does more for his team than Armstrong is doing for the Cavaliers.
"That was validated to me this evening," Mendenhall said. 
UVA fans have lived in fear of losing Armstrong since early on this season when North Carolina defensive coordinator Jay Bateman said he was surprised that Virginia puts the dual-threat quarterback so much at risk, because "if they lose him, they don't have anybody else."
Woolfolk showed glimpses of future success with a strong arm and the ability to run. But that's down the road. Expecting anything more than the freshman produced against the Irish would be unfair.
Once Notre Dame figured it out, it essentially was lights out for Virginia. The Irish cruised to a 21-0 halftime lead, but if they were looking for style points in their pursuit of a College Football Playoff berth, they couldn't cash them in.
Virginia, which has fielded one of the FBS' worst defenses this season, changed some things up, going away from its base 3-3-5 and five-man boxes to more seven- and even eight-man boxes against the Irish. Instead of read-and-react, the Cavaliers were aggressive, blitzed more and prevented Notre Dame from pulling a BYU.
BYU put up 700 yards of offense on the Cavaliers and touchdowns galore. Notre Dame managed only seven points in the second half and finished with 423 yards total offense, though 249 of that came on the ground, chiefly from impressive running back Kyren Williams.
Unlike BYU, Notre Dame was good on defense, particularly its front seven, which gave UVA's offensive line fits most of the night.
The Irish will likely go on to finish 11-1 and await their fate.
Meanwhile, the Cavaliers' entire season is right in front of them. They head to Pittsburgh on Saturday, trailing the Panthers by a game in the ACC Coastal Division standings.
If Virginia can beat Pitt and beat Virginia Tech to end the regular season, then the Cavaliers will repeat as Coastal champions, the first team to do that in at least eight years.
However, everything is dependent upon Armstrong's rib cage.
"His injury didn't look good early in the week and it looked better every day and even all the way to warmups," Mendenhall said of his lethal weapon. "We're not ruling anything out, but it is literally day-by-day, minute-by-minute."
His message to the team after Saturday night's loss is that everybody must do more. Even with such a Herculean task, without Armstrong it appears futile.
Should Armstrong recover, he'll be pitted against Kenny Pickett, who has put together a legitimate Heisman campaign after surprising Pitt by returning for a fifth year at quarterback. In fact, Pickett, at least for the moment, is being discussed as the top quarterback selection in the NFL draft.
A healthy Armstrong would give the Cavaliers a fighting chance in Heinz Stadium this week. Without him, UVA may struggle to finish above .500.
It's just too much to expect from a talented freshman like Woolfolk.
Support JerryRatcliffe.com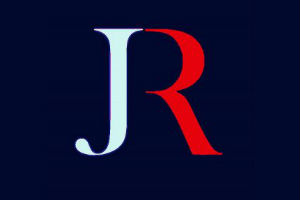 Make a one-time or recurring gift to support JerryRatcliffe.com online below. Your gift is not tax-deductible. Thank you for your support of JerryRatcliffe.com and the "Jerry Ratcliffe Show" podcast!