Modest Bennett talks about the consistency he has built in Virginia basketball

By Jerry Ratcliffe
CHARLOTTE, N.C. — Tony Bennett is heading into his 13th year as coach of Virginia basketball, and last season became only the third coach in ACC history to guide his program to 10 consecutive winning seasons in the conference. The other two are in the Naismith Basketball Hall of Fame.
When Bennett was lured to Charlottesville from Washington State, he wanted to build a consistent program, but even he probably didn't envision the milestones he would reach.
"I think when I took the job, I remember looking at the media guide when I was [still] at Washington State and deciding, 'Is Virginia a place I want to go?' for a number of reasons," Bennett said Tuesday at the annual ACC Basketball Tip Off. "It struck me that [UVA] had some great players, great coaches and success in spurts, but there wasn't a lot of consistency."
Bennett was correct in his research from the West Coast. There hadn't been that many .500 or over-.500 years in ACC play, but that didn't turn him off. Quite the opposite.
"That drew me to [UVA] — can you build a consistent winner?" Bennett said. "And so the fact that to do that 10 years in a row, to have won five regular-season championships and two conference tournaments, that's a test. I think time and duration of a high level is important as coaches."
Bennett wasn't downplaying the NCAA tournament, which he believes is "awesome," but as he pointed out, there are so many variables like matchups, a team's health or a team being hot.
"But when it's over a conference season, that's over the course of, well, now it's 20 games. When I got here it was 16, then 18," Bennett said. "That tests the longevity, and I think that's a barometer for the consistency of a program."
That kind of success is dear to Bennett's heart. He loves the consistency of winning in the regular season, and credits good recruiting, good coaching staffs for that success.
"It's been fun to build that, and I think [Virginia] is a great place to do it," Bennett said. "So, yeah, it will be a challenge every year. You never take it for granted. Hopefully we can do it again."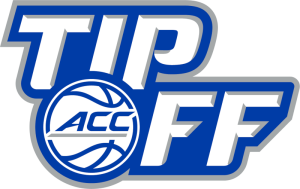 That will be a true test this year as some preseason forecasts believe the Cavaliers will struggle due to the loss of so much offense. With Trey Murphy III being drafted in the NBA's first round and playing a role with the New Orleans Pelicans, then Sam Hauser and Jay Huff both leaving, a lot of UVA's scoring punch is gone.
While Bennett expected to lose Huff and Hauser, he and the staff believed Murphy would return, until his stock rocketed over the summer.
Now, the Wahoos are going to have to return to their roots in playing suffocating defense, the blueprint to Bennett's 10 straight winning ACC seasons.
Defense will be the focus of Wednesday's story from Charlotte, where Bennett went into detail about getting down and dirty on that end of the floor.
Oh, and the other two coaches Bennett joined in that 10-years of consistently posting winning seasons within league play? Dean Smith and Mike Krzyzewski, which reminds us of the day Bennett was hired as Virginia's coach.
Jon Oliver, the associate AD to Craig Littlepage at the time, told me that day that "Tony Bennett is a younger version of Krzyzewski."
Man, was that a good call? Spot-on. Bennett will someday join Coach K and Smith in the hall of fame.
Until then, he's got work to do in order to make it 11 straight winning ACC seasons. It will all start with defense.
(COMING WEDNESDAY: Bennett talks defense.)
Comments