Money, staff not obstacles for Poindexter hire
By Jerry Ratcliffe
According to sources close to the University of Virginia head football coaching search, if there were any significant financial differences between UVA and candidate Anthony Poindexter, money is no longer a roadblock.
Athletics director Carla Williams flew to Las Vegas on Sunday and will meet with Poindexter there on Monday. Poindexter is scheduled to be inducted into the National Football Foundation's College Football Hall of Fame on Tuesday night.
Along with financial considerations no longer an issue, UVA fans can relax about what type of coaching staff Poindexter can put together if he returns to Charlottesville. After talking with multiple sources around the country on Sunday, assembling a quality staff has turned into yet another strong reason to make the former Virginia All-American head coach of his alma mater.
From what I'm hearing around the coaching world, Poindexter's phone is blowing up with coaches who want to work for him.
"You would not believe who some of these coaches are," a source, speaking on the condition of anonymity, said Sunday night. "Some of the names would blow your mind. Some of them are even willing to take a paycut to work for [Poindexter].
There is no question that Poindexter, presently co-defensive coordinator at Penn State, will surround himself with the right people in terms of a staff, and should be able to retain present Cavalier players, should he get the job. His relationship with Penn State players has been incomparable according to one source.
"Anthony knows what an elite assistant coach looks like," a source said. "He's seen the good, the bad and the ugly."
Poindexter played for Hall of Famer George Welsh at Virginia, under one of the top staffs on the East Coast. He also coached under two staffs (Al Groh and Mike London) at UVA. He coached at UConn, Purdue, and Penn State.
"He knows the Virginia formula on what it takes to win there," another source said.
Apparently some of UVA's most powerful boosters have already let it be known to Poindexter that if he is named the Cavaliers' coach this week, they are prepared to "write checks that will blow your mind," the source said.
Williams has already interviewed Clemson offensive coordinator Tony Elliott, and will interview Poindexter on Monday. Meanwhile, Elliott was interviewed Sunday for Duke's head coaching vacancy.
To see Poindexter coaching in action, check out the video below:
Support JerryRatcliffe.com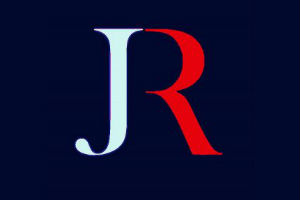 Make a one-time or recurring gift to support JerryRatcliffe.com online below. Your gift is not tax-deductible. Thank you for your support of JerryRatcliffe.com and the "Jerry Ratcliffe Show" podcast!