MVP Ortiz was Virginia's Secret Weapon in advancing to Super Regional
By Jerry Ratcliffe
When Virginia coach Brian O'Connor announced Monday morning that Devin Ortiz would be the Cavaliers' starting pitcher against top-seeded Old Dominion in that night's NCAA regional championship game, it likely raised a few eyebrows.
Ortiz, the team's senior designated hitter, had only pitched two innings during the season. Sure, Virginia's deep and talented pitching staff had been mostly used up, but Ortiz?
As storms set in around Columbia, S.C., and washed out Monday night's game, rescheduling for early Tuesday morning, it allowed an extra day of rest for Cavalier arms. Would O'Connor go with team ace Andrew Abbott, who certainly would be good for an inning or two on his "bullpen" day, or might the coach choose another pitcher to start against a powerful ODU lineup?
Much to everyone's surprise, O'Connor stuck with Ortiz. Little did the fanbase know that Ortiz was Virginia's secret weapon. Nor did anyone suspect Ortiz would end up the weekend's Most Outstanding Player of the Columbia Regional.
Ortiz formerly was a relief pitcher in 2019, appearing in 18 games with an impressive 1.78 ERA as a sophomore. In the pandemic-shortened 2020 season, he didn't get an appearance as a pitcher. The fact he only had two appearances this season left fans wondering if Ortiz was the right choice as a starter for such an important game.
They didn't know what O'Connor and pitching coach Drew Dickinson knew.
O'Connor and Dickinson had experimented with Ortiz during practices and team scrimmages of late, preparing him for such a moment. O'Connor thought that if Virginia fell into a losers bracket, that Ortiz might just come in handy.
The two coaches had discussions prior to Columbia on how they might use the "secret weapon."
"Our conversation was, as God is my witness, that, 'Hey, if we fall in the losers bracket of this tournament, Devin Ortiz is going to start, and we're going to need for him to go four or five innings, so let's extend him today and get him prepared,'" O'Connor revealed after Tuesday's championship.
In fact, when UVA did extend Ortiz' work in practice during that preparation, the New Jersey native asked the coaches what was up. When they told him he might be needed, he was prepared to go.
"That has kind of been in the back of my head since we've gotten [to Columbia]," Ortiz said. "Once I saw it all pan out that I might have an opportunity to start, I had immediate butterflies, immediate excitement for something that I hadn't done in a while."
The fact that Monday's game was rained out, left Ortiz a bit of a nervous wreck, having to wait all day in anticipation of an evening start. When that game was postponed to Tuesday morning, he had to sleep on it, but at least didn't have to wait all day for another evening start.
"You're trying to stay focused and your emotions go up and down, the butterflies are in and out, but today the butterflies weren't there as much because I didn't have time to think about it," Ortiz said. "I just kind of woke up, opened my eyes, ate breakfast and got ready to compete."
And, did he compete.
He threw four scoreless innings against an Old Dominion squad that led the country in home runs, boasted the nation's RBI leader, and featured several players who could cause damage offensively.
Ortiz used a nasty curveball and some heat that kept the Monarchs off-balance, holding them to one hit, while striking out half a dozen. Through the first three innings, he threw 57 pitches and had only surrendered a ground rule double in the first inning, hit one batter and walked another. He fanned the ODU side in the second.
In the fourth, he walked one batter, and struck out another before retiring the side and giving way to UVA's more experienced arms, Messinger, Abbott and Schoch.
If that wasn't enough of a gutsy performance, the way he put a dagger into ODU's hopes of going to its first-ever Super Regional, certainly was.
He will go down in Wahoo history for his extra inning, walk-off home run.
"Usually in past [home runs], I usually run hard out of the box because I never really know, but guess what … I immediately knew that it was gone," Ortiz said. "I couldn't control my emotions. I knew it was gone and I was just so happy and excited to see my teammates, you know just cheering."
He was mobbed at home plate as the celebration continued until his post-game interview and Gatorade bath.
He had earned a special place in program history with the blast over the fence.
"It's an honor," Ortiz said. "This program and its legacies are something like no other, and that's what I came here to do. I wanted to come to Virginia, play in these big situations, and help my team win.
"You come here as a player, not really knowing your role for the first couple of years. If you're going to pitch more, if you're going to hit more. I just felt like I always had to be ready."
Support JerryRatcliffe.com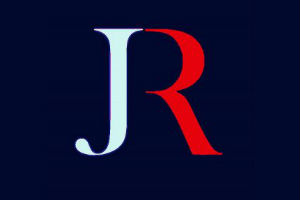 Make a one-time or recurring gift to support JerryRatcliffe.com online below. Your gift is not tax-deductible. Thank you for your support of JerryRatcliffe.com and the "Jerry Ratcliffe Show" podcast!