Nation's No. 1 QB prospect, Arch Manning, visits Virginia football
By Jerry Ratcliffe
Arch Manning, the nation's No. 1-ranked quarterback prospect in the Class of 2023, visited Virginia's football program today according to a highly placed source.
The son of Cooper Manning and the grandson of Archie Manning, Arch is a 5-star pro-style quarterback from Isadore Newman High School in New Orleans. Arch, the nephew of Peyton and Eli Manning, was thought to have narrowed his potential college choices to Alabama, Texas, Ole Miss and Georgia, so national recruiting analysts were surprised about Manning's visit to Virginia.
Arch's mother, Ellen, graduated from UVA.
Little known fact, but had things turned slightly differently, Cooper would likely have played football at Virginia. Archie Manning told this reporter several years ago that when Cooper played quarterback at Woodberry Forest, not far from UVA, that the Cavaliers had one scholarship remaining for that class.
George Welsh decided to give that scholarship to assistant coach Tom Sherman's son rather than to Cooper Manning. Cooper went on to play at Ole Miss, his career ending after he was diagnosed with spinal stenosis.
Arch Manning is 6-foot-4, 215 pounds, and is Cooper's oldest son.
His degree of interest in UVA isn't known, but it was at least enough to take a visit. Perhaps he is intrigued by new Cavaliers coach Tony Elliott, who engineered Clemson's championship offenses for a decade before he took over the Virginia program a few months ago. Manning had shown some interest in Clemson's program, but apparently has since dropped the Tigers from consideration.
Support JerryRatcliffe.com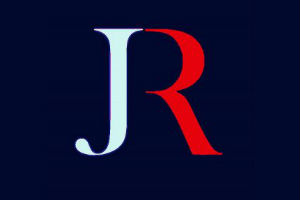 Make a one-time or recurring gift to support JerryRatcliffe.com online below. Your gift is not tax-deductible. Thank you for your support of JerryRatcliffe.com and the "Jerry Ratcliffe Show" podcast!