Navarro, Johanson, Suarez-Malaguti earn ITA regional honors
Courtesy UVA Media Relations
Virginia women's tennis freshman Emma Navarro (Charleston, S.C.) and senior Rosie Johanson (Vancouver, Canada) have been named the Atlantic Region Rookie of the Year and Arthur Ashe Leadership & Sportsmanship Award recipients, respectively, as announced by the Intercollegiate Tennis Association on Monday.
Associate head coach Gina Suarez-Malaguti was named the ITA Atlantic Region Assistant Coach of the Year.
Navarro, the 2021 NCAA Singles Champion, was an All-American in both singles and doubles, amassing a 25-1 record in former. Navarro and Johanson were the first doubles team in program history to advance to the semifinals of the NCAA Doubles Championship. The All-ACC first-team honoree was a finalist for the Honda Sports Award for tennis and was the third player in program history to reach a No. 1 ITA singles ranking. Navarro is the sixth Virginia player to win the ITA Atlantic Rookie of the Year honor and the third consecutive. She joins Natasha Subhash (2020), Amber O'Dell (2019), Johanson (2017), Rachel Pierson (2014) and Julia Elbaba (2013).
Johanson is the first Virginia player to win the Arthur Ashe Leadership & Sportsmanship Award presented to student-athletes who have exhibited outstanding sportsmanship and leadership, as well as scholastic, extracurricular and tennis achievements. Johanson was an All-American in doubles, partnering with Navarro to become the first players in program history to advance to the semifinals of the NCAA Doubles Championship. The All-ACC Third Team honoree went 17-6 in singles, including finishing the regular-season on a 12-match win streak. Off the court, she created a student-athlete mentoring group that includes five varsity teams with a goal to create an environment where younger student-athletes can develop leadership skills to better lead themselves first, and their team as they become upperclassmen.
Johnson has drawn in an impressive list of guest speakers to address the student-athletes including athletic Director Carla Williams, Men's Basketball Head Coach Tony Bennett, women's basketball legend Dawn Staley, professional tennis coach Dustin Taylor, Yale Centre of Emotional Intelligence Researcher Matt LaPalme and former professional hockey player Delaney Collins. She has worked to raise money a non-profit organization called Yellow Door provides free, long-term "sanctuary" lodging for the families of immunocompromised pediatric patients undergoing treatment at UVA Children's hospital.  She has arranged for the team to visit UVA Children's Hospital three Christmases in a row and helped raise money for kids not able to receive Christmas presents last December. Johanson was the 2020 recipient of the region's Cissie Leary Sportsmanship Award.
This is the second time that Suarez-Malaguti has been named the region's Assistant Coach of the Year. This season, she helped lead the Cavaliers to a top-10 finish in the ITA Rankings after the team advanced to the Round of 16 of the NCAA Championships for the first time since 2016. Suarez-Malaguti helped mentor players to earn six All-America honors, including Navarro and Subhash in singles and Navarro, Johanson, Subhash and Sofia Munera in doubles.
The regional awards are voted on by the regional awards committee. By virtue of winning the regional honors, all are eligible for the respective national awards which will be announced next Monday, June 21.
Support JerryRatcliffe.com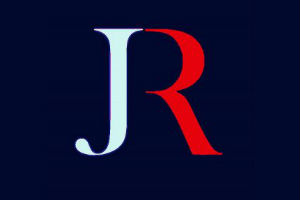 Make a one-time or recurring gift to support JerryRatcliffe.com online below. Your gift is not tax-deductible. Thank you for your support of JerryRatcliffe.com and the "Jerry Ratcliffe Show" podcast!