Navarro named to USTA Collegiate Summer Team: Kelly named assistant coach
Courtesy UVA Media Relations
Virginia women's tennis student-athlete Emma Navarro has been named to the 2021 USTA Collegiate Summer Team. Cavalier alumna Meghan Kelly has been named an assistant coach for the team.
The top 10 American college players (five men, five women) were selected for the training program designed to help America's premier college players assimilate to professional tennis in a team-oriented environment via the USTA Pro Circuit.
Each of the players was selected based on their ATP or WTA singles ranking or a combination of their pro and ITA singles rankings and their Universal Tennis Rating. Players on the team are eligible to receive a grant for travel to USTA Pro Circuit events and coaching support over four weeks this summer. Virginia sophomore Natasha Subhash (Fairfax, Va.) was eligible to compete on the team but will be unable to due to injury.
Navarro (Charleston, S.C.), the 2021 NCAA Singles Champion and ITA National Rookie of the Year, was an All-American in both singles and doubles, amassing a 25-1 record in former. Navarro and her partner Rosie Johanson were the first doubles team in program history to advance to the semifinals of the NCAA Doubles Championship. The All-ACC first-team honoree was a finalist for the Honda Sports Award for tennis and was the third player in program history to reach a No. 1 ITA singles ranking.
Kelly will accompany the women, working alongside Texas associate head coach Taylor Fogelman. Kelly just finished her first season as an assistant coach at Minnesota after serving as a graduate assistant coach at Ball State. She competed for the Cavaliers from 2015-2019. She was a four-year letter winner while compiling an overall singles record of 98-47 and an overall doubles record of 104-53 throughout her career. As a senior, Kelley was named ITA Atlantic Regional Senior Player of the Year and was an All-ACC First Team selection.
In addition to working with the five players on the Collegiate Summer Team, the coaches will provide assistance to any American collegians playing at the events on the schedule.
The USTA continues to recognize and support collegiate tennis as a viable part of the professional player pathway and is committed to providing the top American collegiate players with developmental and competitive opportunities," said Martin Blackman, GM, USTA Player and Coach Development.
The full tournament schedule began last week in Tulsa, Okla., and Sumter, S.C., and will continue through early August.
Support JerryRatcliffe.com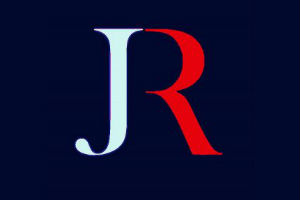 Make a one-time or recurring gift to support JerryRatcliffe.com online below. Your gift is not tax-deductible. Thank you for your support of JerryRatcliffe.com and the "Jerry Ratcliffe Show" podcast!